Hello everyone,
As already teasered in my previous activation report of Keeskogel now the video for the tour to Großvenediger.
To continue the report where I left of in my previous video. The dinner at the hut was good and plentiful so no worries in calory shortage after the 1300m ascend to Keeskogel on the previous day.
As it was during the week and not in the main summer season it was fairly relaxed going at the hut.
The team got to know each other and our mountainguide Christian as we all gathered around the dinner table and found out "who the heck is in the team".
After a gear check and packing our bags for the next day we tried to go to bed early. Breakfast was sheduled for 4:30 and departure at 05:00 local time.
Wx forecast had high thunderstorm risk announced for noon to we tried to be up and back before that.
As the hut has no mobile phone reception (and their wifi is for hut personal and mountainguides only) I could not change to alert time. Sorry to everyone that missed me that day. But it was nice to talk to some @OE5REO @OE5YYN on the way down. I will need to setup SOTAmät so that I can place an alert also by HF.
The way up was more or less unspectacular as there was barely any visibility. A lot of wet heavy snow from the winter season and no glacier crevases visible. Good or bad is here always the question.
But we and also a second group made it up the glacier field without issues.
At about 3200 m elevation we slowed down so that every member of the group could manage to reach the summit.
It took us 4h 30min to reach the summit.
This summit is one of the well know summits even to non-mountaineers in Austria so a lot of people were curious how it was. Here the video report and some pictures.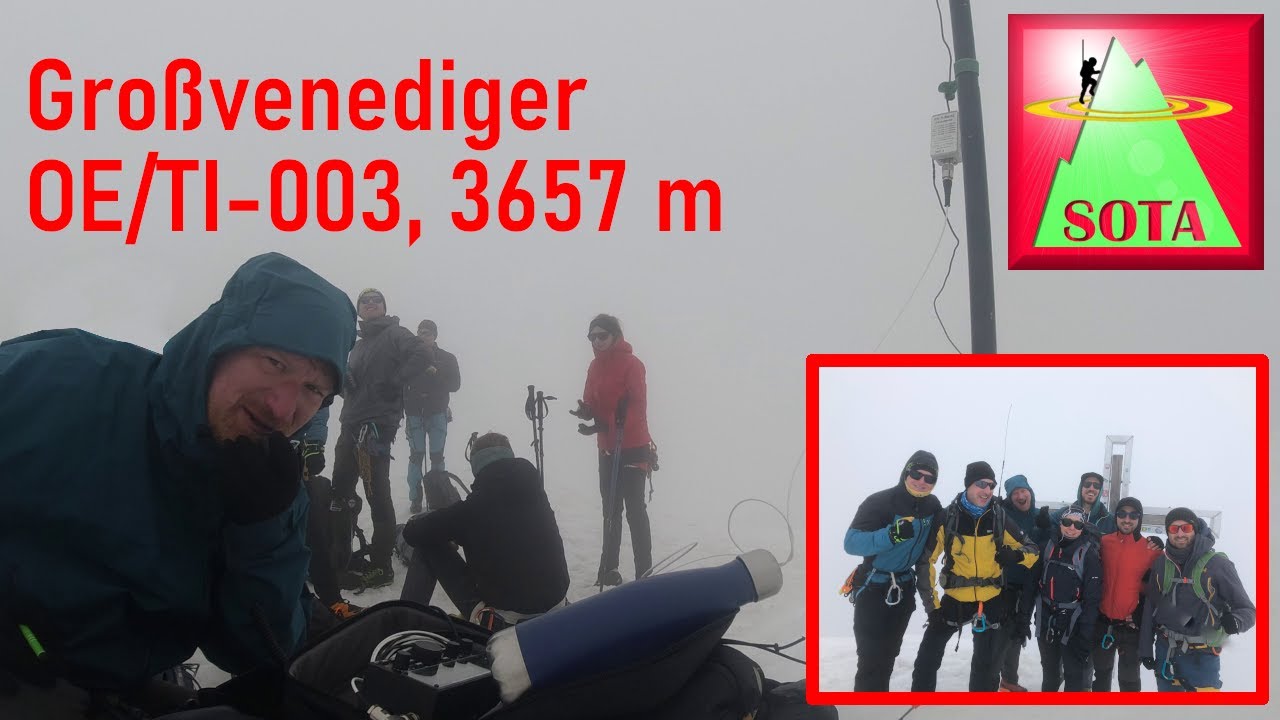 Picture:
Down to the glacier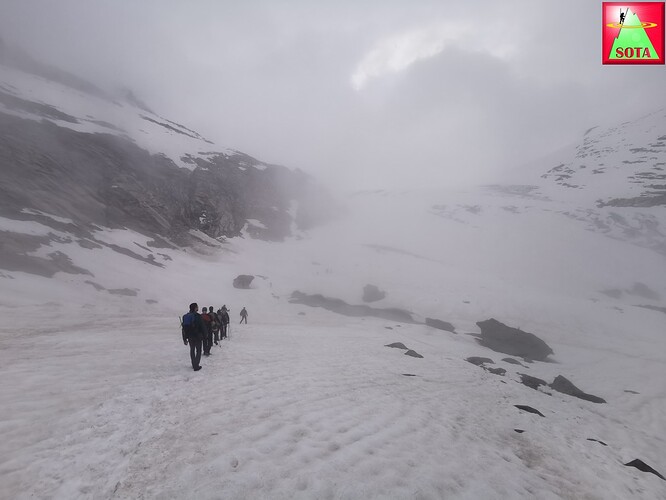 Gear up for glacier crossing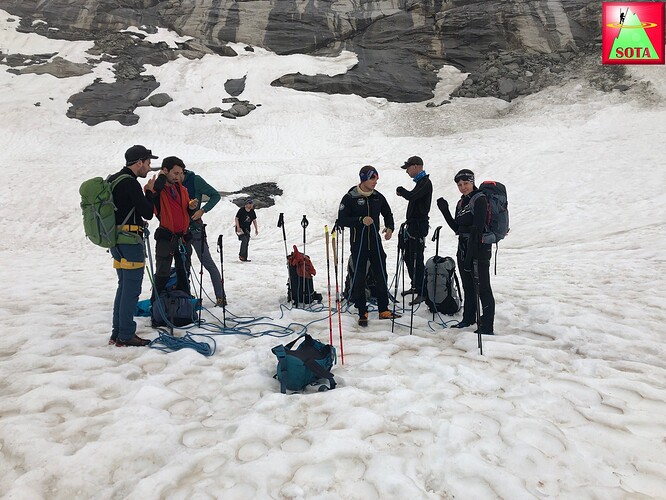 Up and up - 1200 m vertical in total that day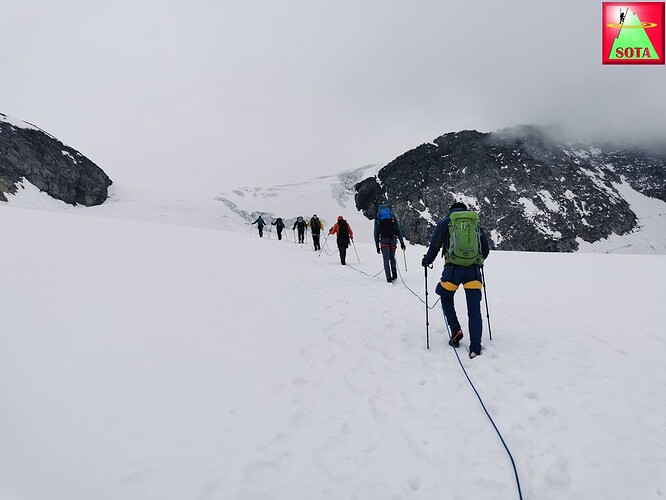 Summit ridge stuck in a cloud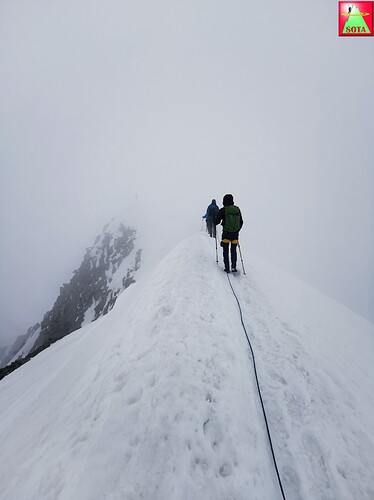 Summit reached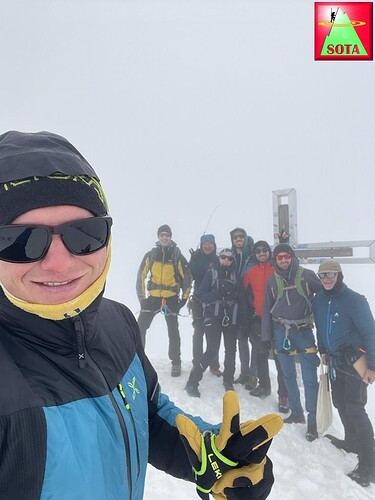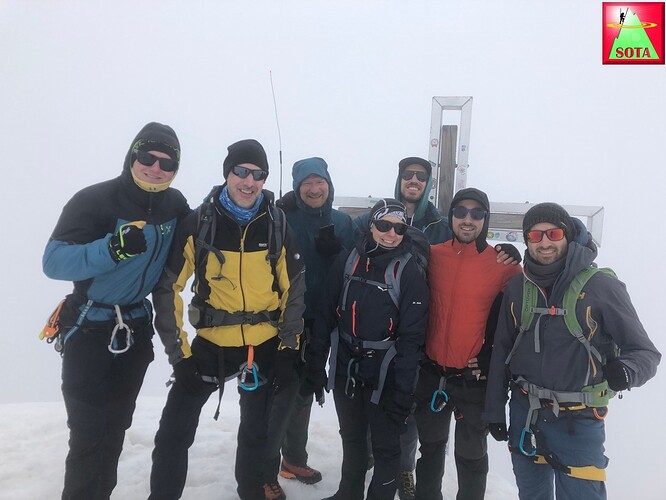 On the way down the wx got a bit better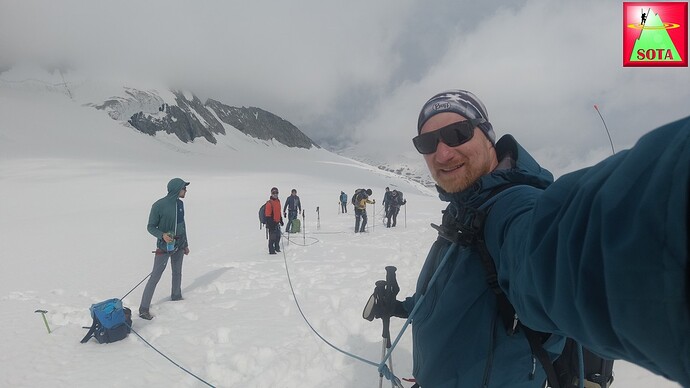 Everyone happily back at the hut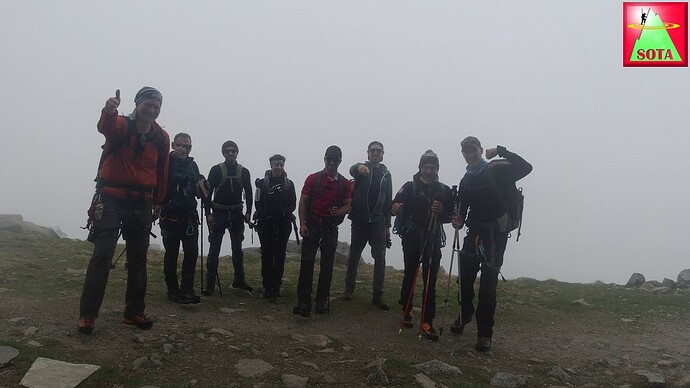 I hope you enjoy the video and report.
73 Joe