Hello everyone,
Last year I met Daniel @DM1DF at the Ham Radio Friedrichshafen and we had a great chat on SOTA, hiking and contesting from mountaintops.
We agreed that in case he is visiting OE5 Upper Austria to do a joint activation. So last weekend the timing and weather was perfect so we met in the town Bad Ischl and continues just some kilometre on to Bad Goisern. Both in the lovely Salzkammergut region of Austria.
The plan was to do a dual activator - dual summit activity on Niederer Kalmberg OE/OO-026 and Hoher Kalmberg OE/OO-025.
The hike up was via the Tiefe Scharte trail and then following the ridge to both summits. At the end of the ridge the Goiserer Hütte - mountain cabin was waiting with refreshments for us.
It was great fun and lot's of hamradio and mountain talk we had during our hike.
I hope you enjoy! I know we did

See the video: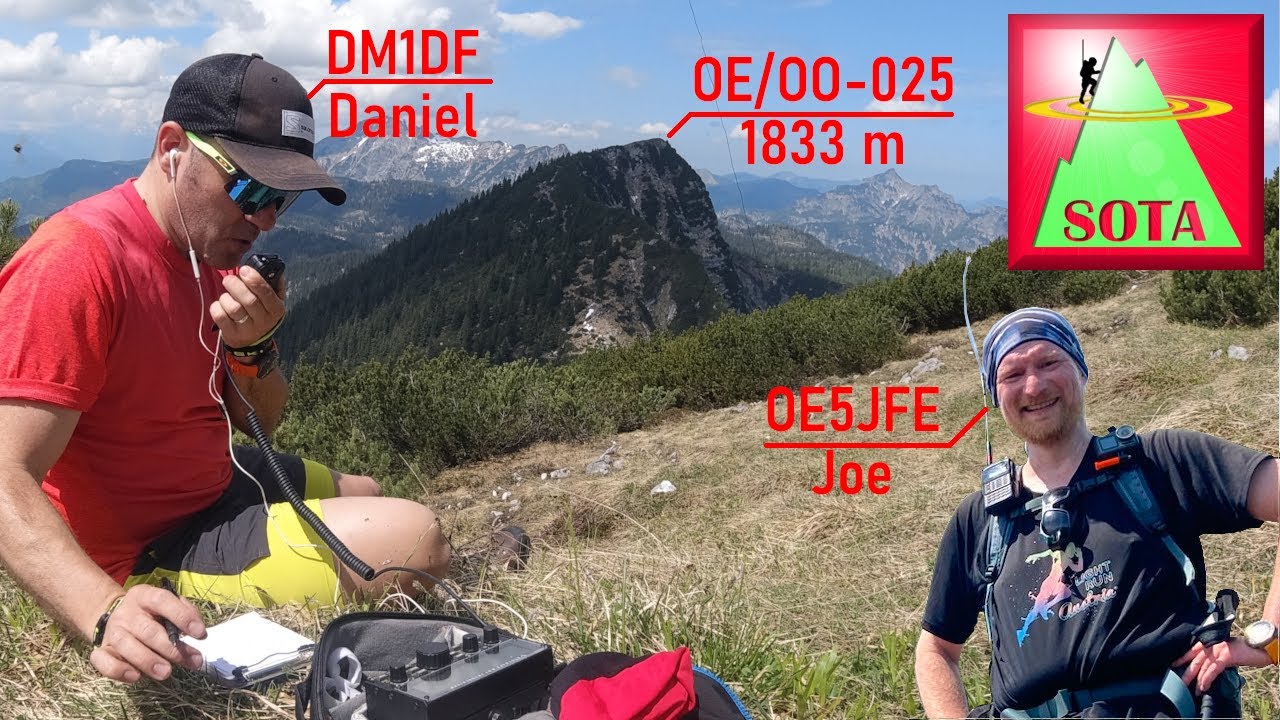 And some pictures:
Starting the hike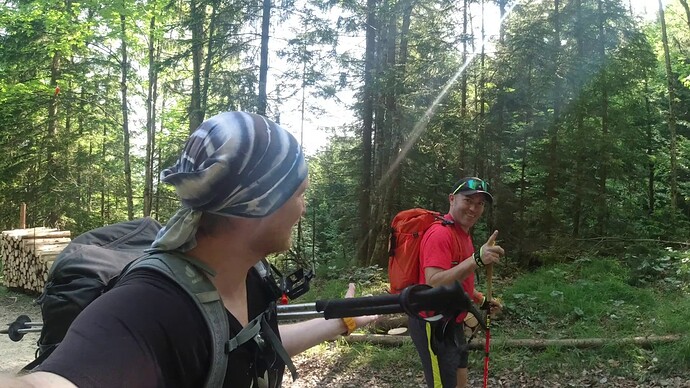 One the ridge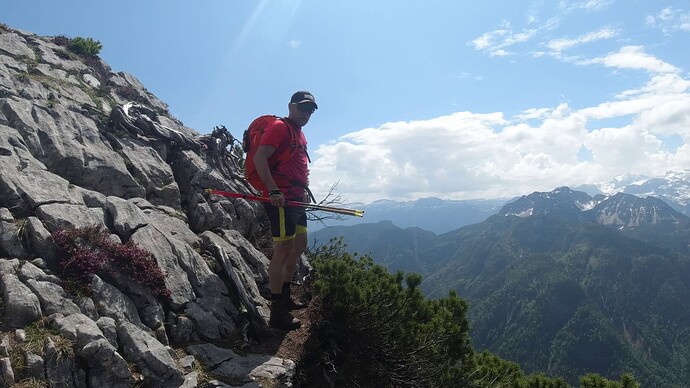 Activation on OE/OO-026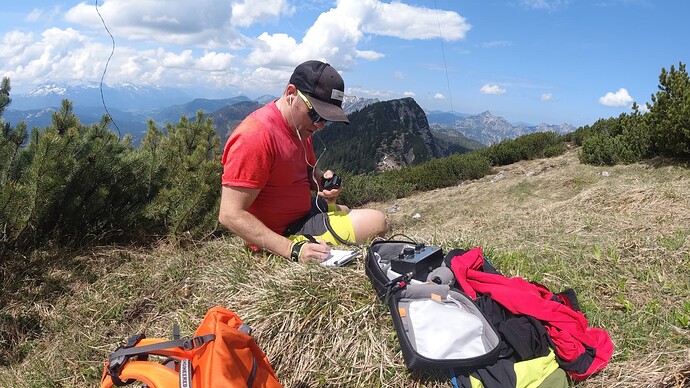 and OE/OO-025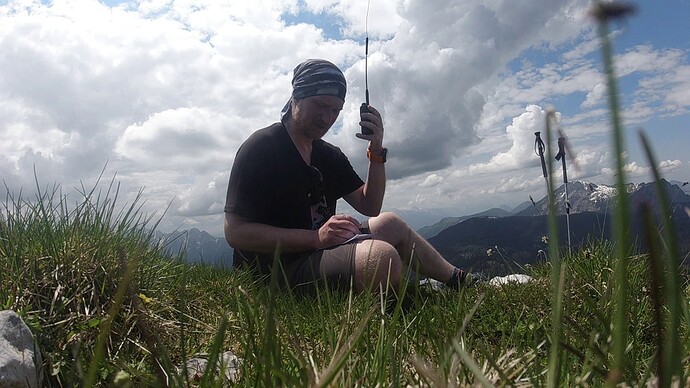 Enjoying cake and refreshments at the hut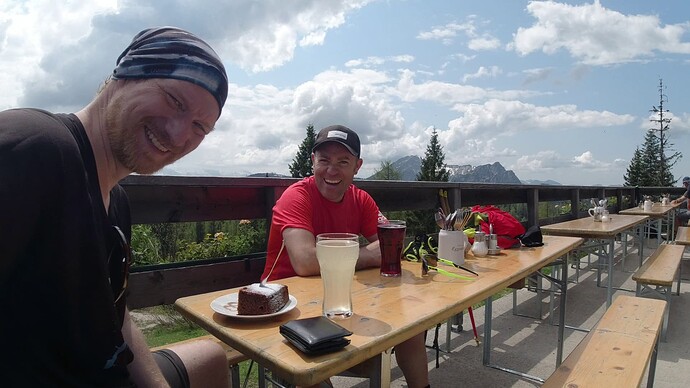 73 Joe