Hello.
Well after waiting one days we received the trophy mountain goat
Take my callsign included and the name of my companion Bego tribute to the hundreds of summits that we have raised.
She has not indicative but what I work more in the peaks only to accompany
73 ""EC2AG Antonio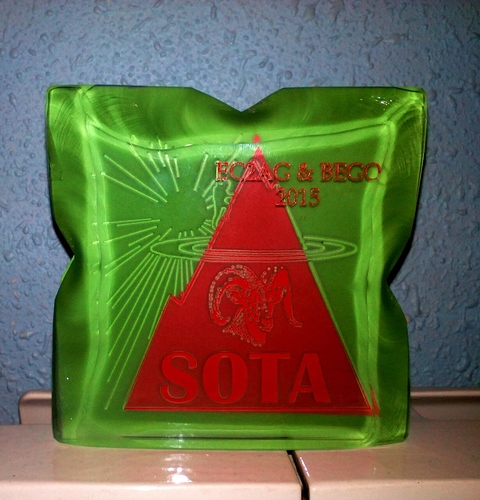 Hola.
Bueno despues de unos dias de espera hemos recibido el trofeo cabra montes
Lleva mi indicativo incluido y el nombre de Bego pequeño homenaje mi acompañante a los cientos de cumbres que hemos subido.
Ella no tiene indicativo pero se lo trabajas mas que yo en las cumbres solo con acompañarme.
73 ""EC2AG Antonio