Hi All,
On the occasion of the 15th anniversary of the SOTA program in France (Summits On The Air), the callsign "TM15SOTA" will be activated from April 15, 2022.
A series of 3 awards will be put into play.
For the "chasers" it will be necessary to have contacted "15", "30" or "40 and +" different summits, with the calls TM15SOTA or TM1SOTA and TM2SOTA over the period extending from April 15 to December 31, 2022.
Activators will receive a diploma for their participation.
Planned traffic dates are:
TM15SOTA on April 15, 16, 17, 18, 23 and 24 as well as May 7, 8, 14, 15, 21, 22, 27, 28 and 29, 2022
TM1SOTA period June and July
TM2SOTA period August and September
TM15SOTA period October, November and December
More information to come…
Bob F5HTR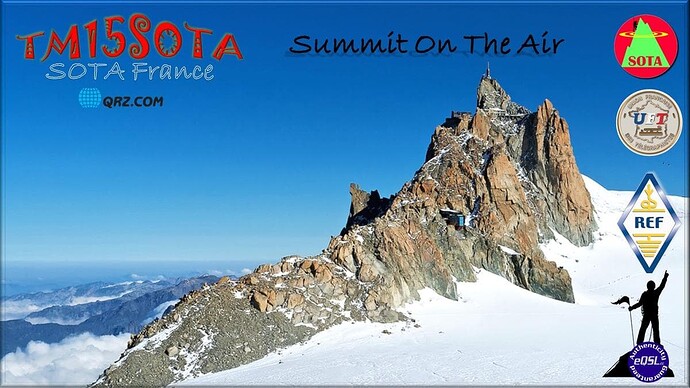 73, Éric
F5JKK