Yesterday evening, I set off once more to Longmynd G/WB-005 to participate in the 23cm UKAC.
Arriving in Church Stretton, on the eastern flank of the hill, I found that the Burway road, which winds steeply upwards, was closed due to snow. I decided to have a go at the western approach, and followed the roads over the northern flank of Longmynd, and up from Bridges.
There was snow lying on the roads, but passage was fairly easy, and once on the top of the rolling landscape, there was very little snow - I guess the wind had swept the top clear, and deposited drifts lower down.
I parked up at around 20:00 local, with a ten minute walk up to the trig point, so not too bad.
FT817 and SGLabs transverter set up on the topograph, and…no output. Checked everything, and it looked as though the microphone was at fault (and so it proved to be).
I tried a few calls on CW, but no takers. No other radios or antennas with me, so I couldn't activate the summit.
Doh.
The weather was perfect, clear sky with Orion still resplendent, not a breath of wind, and just sub zero degrees which made the grass sparkle, so a very pleasant outing, if not strictly successful!
Whilst listening around, I did hear Rod @M0JLA at about S5, working another station who's callsign I didn't note. Sorry I couldn't give you the chase, Rod, maybe next time…
I'm not sure yet whether to spring £35 ish for a new MH-31 microphone, or fit an electret module in the old one. Or possibly both.
Sorry for poor photos, but they catch the moment! This was the road up that I eventually used (photo taken on the way back down)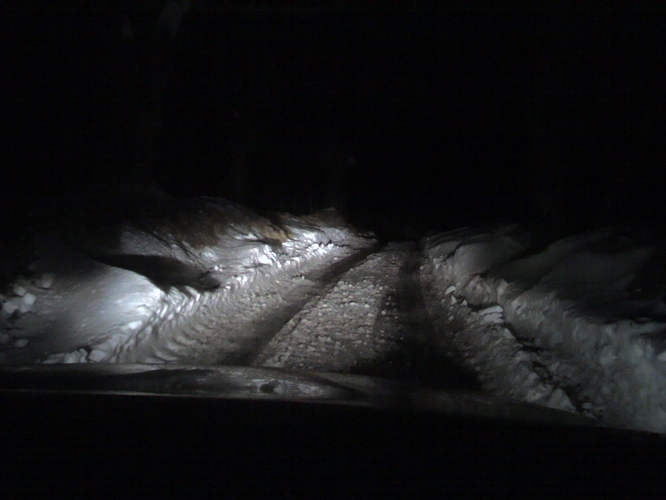 Set up on topograph, tripod supporting 15ele beam: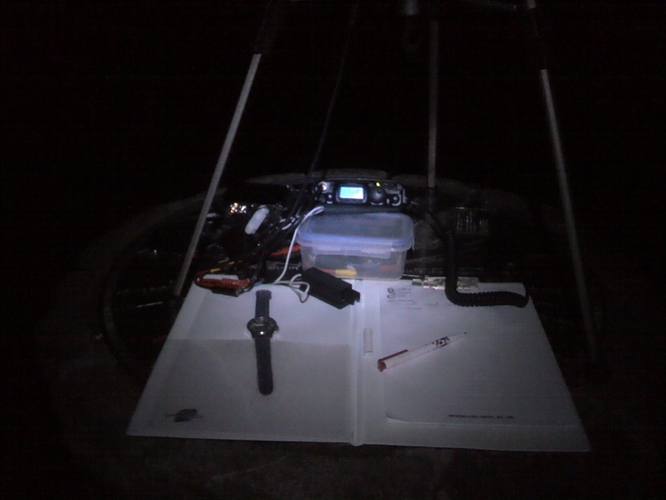 Unexpected but helpful sign: