I want to mention a very interesting effect I have experienced some other times in the past and again today, once on 20m another one on 10m.
If you see the red arrows on the map below coming out from the area where my QTH is, you'll see that I should normally receive signals coming from HB and OE by beaming to the NorthEast and in fact, so it is most of the times. But in some particular cases like this morning at 8h27 utc on 20m CW, I didn't copy Bruno @HB9CBR when he was activating HB/BE-109 and I was beaming East, but I could copy and I chased him weak but very clear by beaming to the NorthWest, which is the direction I usually have to beam to reach NorthAmerica.
Again the same thing happened this afternoon at 16h25 on 10m SSB when Herbert @OE7HRV was activating OE/VB-487. I couldn't copy him while beaming to the NorthEast or East, but I copied and worked him while beaming to the West.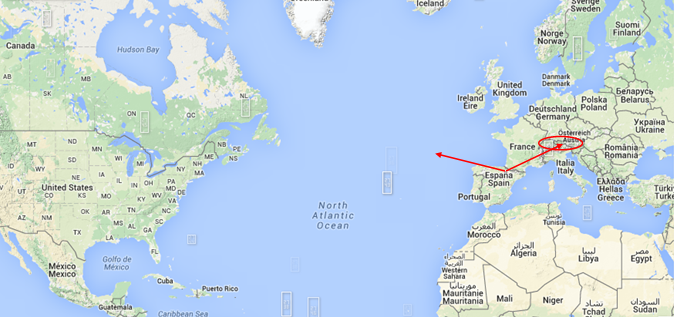 I think this is an interesting effect which I can't explain despite having experienced it before with other Eastern signals not only on my current QTH in Northern Spain but also when I lived in the South of Madrid, where signals from EA3 (Barcelona area) not being copied while beaming NorthEast were perfectly copied beaming NorthWest.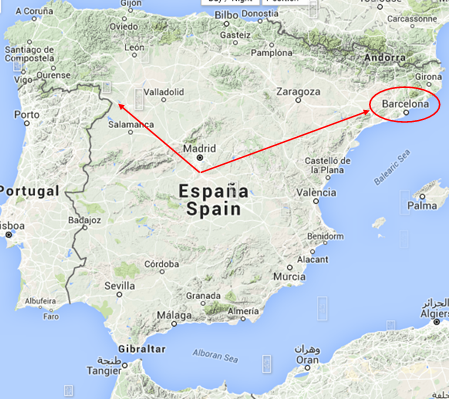 I can't believe these are signals coming via the Long Path and I guess it must be something related to backscatter or something like that.
Have you ever experienced such weird effects from your respective locations?
Thanks in advance for your comments and contributions.
Best 73 and Merry Christmas de Guru