I just wanted to extend a personal thank you to each of you that tried to work KN4BBC Saturday on W4C/WM-047 - Toxaway.
It was rough one. 12 of us had been cooped up in van for 5 hours when we arrived so the kids were restless and ready to run around. If you have not been up there, I can tell you its not a good place for 6, young, adventurous boys. There is just to much 'stuff' around to mess with and I had a hard time keeping them coraled and interested when it was not their turn to call CQ. Speaking of I had one that kept saying "Keyo November the forth bahvo bahvo charlie"

It made me smile. Maybe you could hear me in the background coaching them?
It was also full sun and 80+ degrees, which made the restless boys, hot and sweaty boys. Argh.
I had a metric ton of RF noise on 20m and even more on 2m, and to top it off there was a guy working 3/4 of the up on the tallest tower. His partner on the ground wasn't happy about us being there. Kept coming over and telling me there was to much RF in the area for the kids and that we should leave. So we got one contact per kid and called it a day.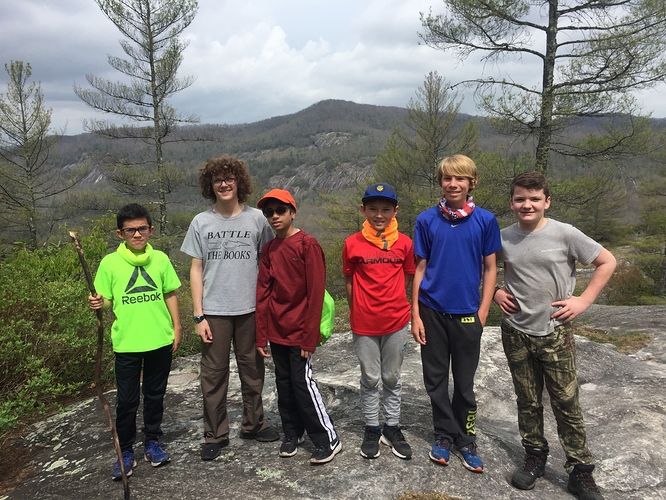 Left to Rt
Andrew - no contacts
Preston - contact with K4TSO
Sufan - Contact with KW4JM, KK4DZE and WF4I
Ty - Contact with K4MF
Nathan - Contact with KK4DZE
Brooks - no contacts