SOTA News - October 2018 Edition
Greetings at the Autumnal Equinox! The number of news items is down a bit but I have a couple from August to supplement the posting this month. We'll start with
JA: Toru, JH0CJH, sent a report of several large convention-like gatherings which featured many thousands of visitors and a large SOTA display/booth:
I wish to introduce two big ham radio events that were made in July and
August. On 14, 15 July, Kansai Ham Festival in Osaka was carried out at Ikeda-city
culture center. It was very hot day also in the event. Total 9000 people participated in these two days. We had a SOTA exhibition booth in a corner and promoted as last year.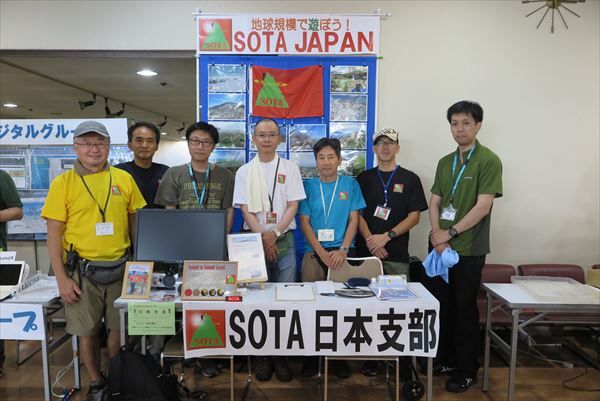 This year Katsu, JP3DGT, made a hour SOTA lecture in this event. The room was
full and it shows huge interests of ham radio stations.
On 25, 26 August, Ham Fair 2018, the biggest Japan ham radio show was made
in Tokyo Big Site. A total 39,000 people joined the event and it was +1,000 more visitors than last year. This year SOTA Japan Association had an independent booth in the event and promoted SOTA to all visitors.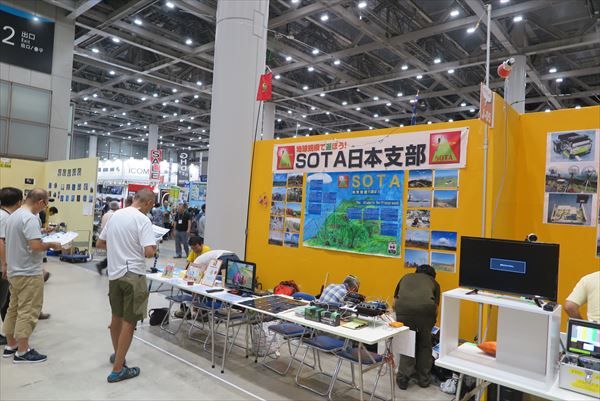 Takeshi, JG1GPY, made a big hand painting on the wall and we had many visitors
in two days. In first night, we had SOTA dinner in Tokyo and total 21 SOTA lovers
gathered and enjoy eyeball party. There is a temporary FM radio studio of "Ham's Radio" broadcasting program in Ham Fair 2018 for program recording and I was invited. SOTA latest activity and status was updated during 40 min program. Also mentioned about VK ZL JA EU S2S party that was planned on 20 October.
ON: From Luc, ON7DQ –
SSST …
Or "Short Sauerland SOTA Trip"
Since I reached over 900 activator points with my Friedrichshafen trip in June … I couldn't resist to throw in another short trip to the place where SOTA began for me : the Sauerland region in North Rhine-Westphalia, Germany.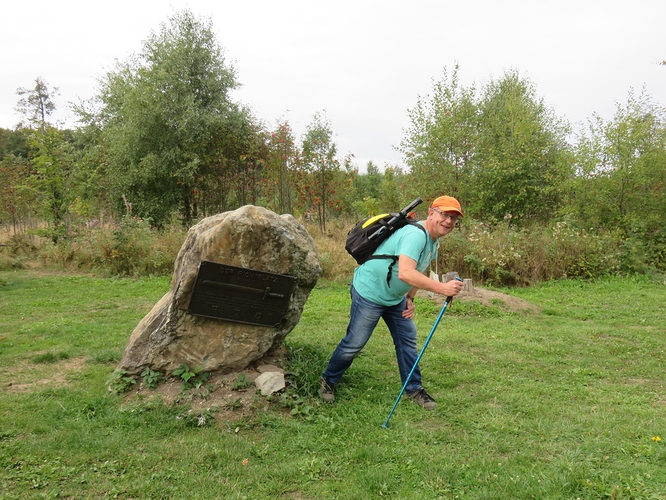 On my way to langenberg DM/NW-263
So I did a 5 day trip from 6 - 10 September, keeping the motto : one summit a day keeps the doctor away … and it would bring me another 34 points closer to Mountain Goat fame and glory …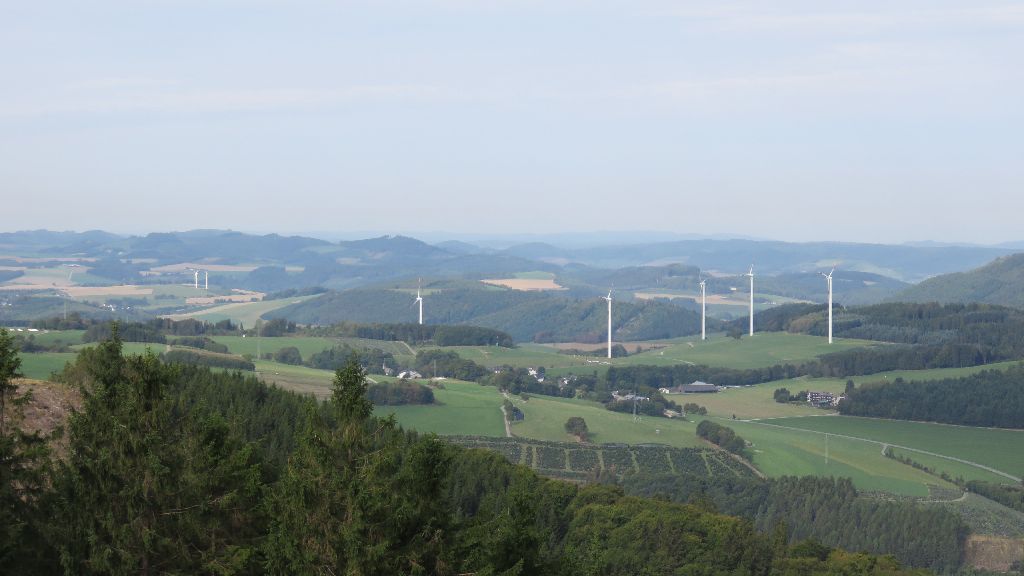 View from Stüppel DM/NW-192]
Read the rest of this story on ON7DQ (KF0CR) HAM Radio Blog: SSST ....
W/VE:
W6- Rex, KE6MT W6 Assoc. Mgr., reports: "Another of our W6 activators, Adam, K6ARK, has crossed the threshold to become a Mountain Goat with his activation of W6/SN-020 - Mount Dana this morning [4 Sep]. This was the conclusion of 11 summits in 5 days! Adam's participation in SOTA started in 2013 when he was KJ6HOT. He's made steady progress toward Goatdom since then and he doesn't show any signs of slowing down!
Congratulations, Adam!
<Ed. Note: In an email just prior to his Mt Dana, Adam noted - Wohoo! 104 points and 16,500 ft [5,030 m] of climbing over the last 4 days have put me in striking range, and I'm looking forward to working as many of you as possible tomorrow while earning Mountain Goat status. Let's git 'ur dun!">
W5N- From Fred, KT5X: "NM Double Century Award (for making 200 QSO's with NM SOTA Activations) goes to Jerry, NG6R. Congratulations, Jerry!
"Latest NM Century Award winner [#8] is Gary, K3TCU. Nice going, Gary, and thanks for many Chases! Not easy to hear our QRP signals from PA. And, the 9th chaser to attain the New Mexico Century Award is Charles, K0LAF. He is also well along toward his Double Century! Award winners and rules for earning the NM Chaser awards can be found on QRZ dot COM under the call sign, WS-zero-TA."
VE7- John, VA7JBE reported: "VE7/SL-091 Brandywine Mountain … Eric VA7NX and I headed up this classic hike/scramble north of Squamish, BC, early in September and were rewarded with some amazing views and an impressive amount of VHF contacts. Eric brought along a 30W amplifier and 4 element Yagi antenna and was able to bounce the signal into the south gulf islands and Vancouver Island while I was scraping contacts together on 20m and 40m HF. Full trip report and pictures available on Eric VA7NX's site here: https://www.scenicart.ca/content/brandywine-mountain."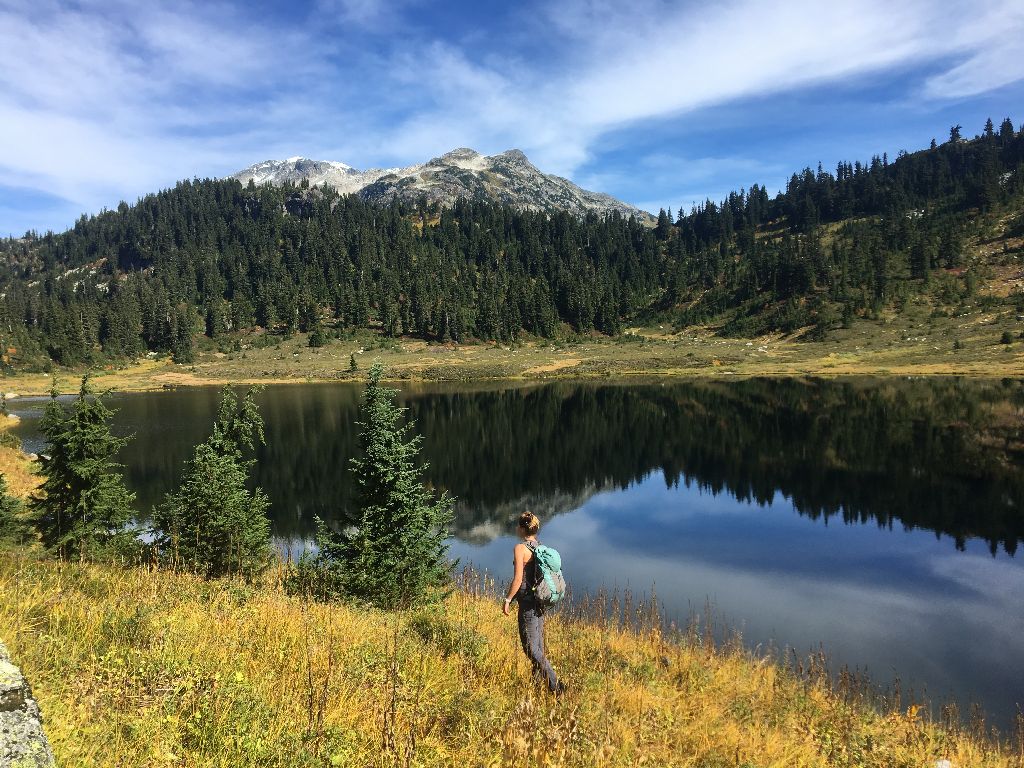 "North Vancouver triple-header – On a rainy day in mid-September I (VA7JBE) decided to attempt three summits in one day in the Vancouver North Shore mountains, Crown Mountain (VE7/GV-005), Goat Mountain (VE7/GV-010), and Mt. Fromme (VE7/GV-008). Despite hail, rain, wind, and cold I was able to knock off all three summits with just a 5W HT and 1/4 wave antenna for 2m. Total vertical: 2,642m, total distance: 22.4 Km, furthest VHF contact: 105 Km, calories burned: 8,232. Full trip report and pictures on John VA7JBE's site here: A North Vancouver Triple-Header | Summits and Radios "
"VE7/SL-078 Rainbow Mountain – Closing out the summer season with a big one, I (VA7JBE) headed up Rainbow Mountain (VE7/SL-078) near Whistler, BC, with a non-ham friend. The weather was spectacular though we ran into quite a dense piece of temperate jungle when we tried to take a more direct route. This added quite a bit of time to our day, but once we broke out of the trees above Hanging Lake the view improved. The boulder field and scree slopes on Rainbow Mountain were the next major challenge and we plugged steadily upwards through loose rock and permanent snowfields. With only 30 minutes to set up and operate before our turnaround time the band conditions were not helping, but thankfully there was an opening into Arizona and some diligent chasers were there to help me squeeze out four contacts before we packed up and headed back down to the car. Total vertical: 1,766m, total distance: 23.6 Km, Burritos demolished: 2. Full trip report and pictures on John VA7JBE's site here: Chasing the end of summer on Rainbow Mountain (VE7/SL-078) | Summits and Radios "
Doug, W1MDH, made a major expedition through eight Associations: "I recently completed an 8 association trip, flying to Minneapolis, activating two peaks that day, driving to Nebraska and activating W0N/PH-001 the next day. That afternoon I headed to South Dakota W0D/BB-109 Pt 3965. From there I activated W0D/BB-001 Black Elk and Little Devils Tower W0D/BB-030. These two are probably the iconic SOTA hike in the Black Hills. On to VE7 where I activated Eager Hill, in Cranbrook Certainly a peak that will see many activations. On to Cypress Hills Alberta, where I activated Eagle Butte Ridge VE6/CH-002 and Cyprus Lakes VE6/CH-001. On to VE4/ /MP Manitoba for the first activation in that association with Baldy Mountain VE4/MP-001 the highest point in Manitoba. From there I headed to VE3 Ontario, and activated VE3/ NW-103 and VE3/NW-171 Mount McKay certainly will be a often activated as the "go to" peak around Thunder Bay on to W8M/UP-023 Copper Peak another must do of the UP with a chairlift and ski jump. Also W8M/UP-008 and 006 on same day. Last day was W9/WI-025 and then a flight home at 0730 local. 16 peaks 4500 (7200km) miles driving. Great SOTA expedition"
Finally, for those who will be attending the ARRL Pacific Division ["Pacificon"], this just in from Elliott, K6EL and NA SOTA MT representative: "The seventh annual free SOTA lunch will be held at the San Ramon Marriott, 2600 Bishop Road, San Ramon, CA, at 12:15 pm, Saturday, October 20, 2018, during Pacificon. As before, we will be at a table for 24 in the Bishop Grill, which is the only restaurant in the hotel. You must be a registered SOTA participant to attend the lunch, but you do not have to pay for Pacificon if you are not attending any forum presentations. The host is K6EL. As always, we expect an Elecraft founder to join us with news and discounts. So far, we also expect KE6MT, AK6Q, K6EL, WA9STI and W6JP. Who else?"
No NA statistics this month, I'm still working on corrections to the statistics generation software. Please let me know when you submit news if you'd like me to edit it for English grammar.
73,
Fred ["Skip"] K6DGW
Acting SOTA News Dude