Hello all,
just some quick words on my recent mountainbike tour in the northern part of OE5 (OE/OO).
After some weeks of miserable weather I had luck and with the beginning of my one week holiday spring decided to show up in OE5. Having planned this tour in wintertime I just had to upload it to my Garmin Edge and I was ready to go. Almost all of these "easy access summits" in the Mühlviertel region have never been activated by me but chased very often. So time to go one step ahead in the SOTA Complete ranking.
Did not want to drive from summit to summit by car so I decided to do this by mountainbike. After a car-drive of 90 minutes to Rohrbach I started my mountainbike-tour at 0910 LT … arriving at the first summit OE/OO-374 in less than two hours.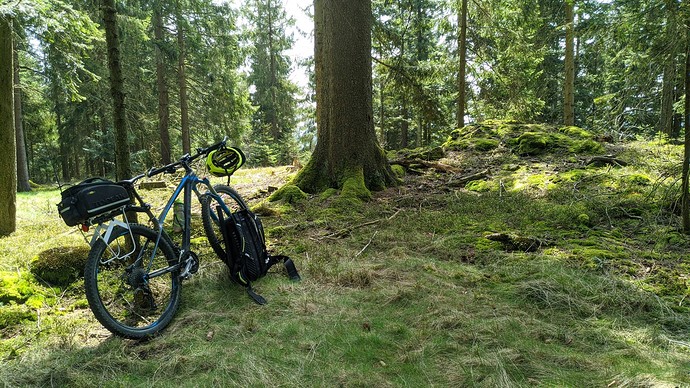 My TOPEAK-bag (I normally use it for longer cycling tours) was a good choice … that way I did not have to carry all of the equipment on my back. If you take a closer look at the bag you can see the VHF antenna sticking out. I sent out APRS signals during my driving and was received by several I-Gates in the area.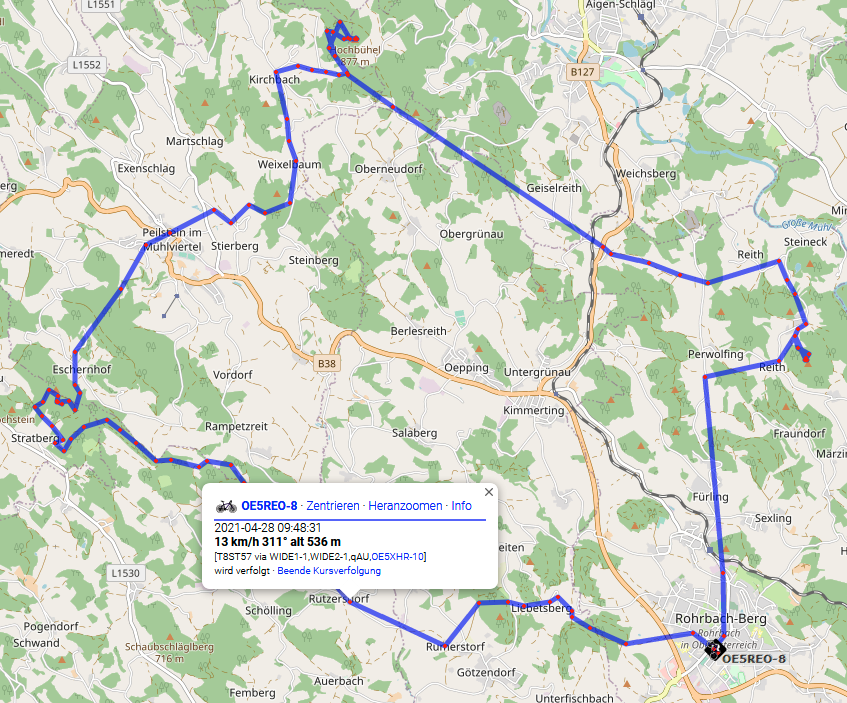 Time was limited, I wanted to visit two other summits on that day. So after 26 QSO's I packed my stuff and headed towards the next summit.
Arrived at OE/OO-379 at 1330 LT and made 21 QSO's despite the bad band conditions. The activation was a great way to enjoy the sunshine and recover from the 1000 vertical meters i had managed so far.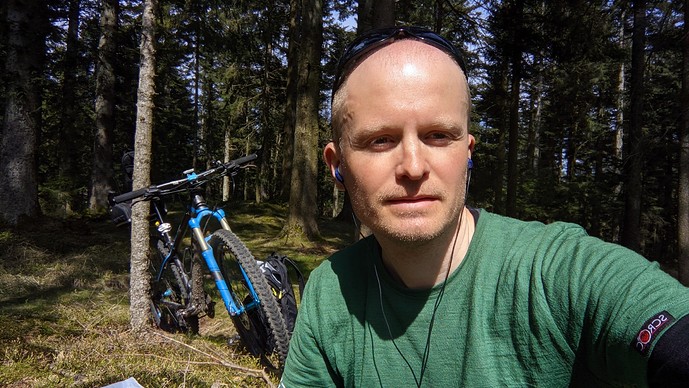 The drive from summit #2 to summit #3 was easier, mostly on asphalt road and a little flater. Arrived at OE/OO-427 at 1545 LT. On that summit I only managed 12 QSO's … but several chasers contacted me on all three summits. A big thank you to @EA2DT @F5JKK @G4WSB @F4WBN @EA2CKX @EA7GV for their efforts (but also to all other chasers).
After the sun went down behind the trees it was time to head back to the car. The last part of the tour was easy, mainly downhill … the complete mtb-tour was over 40km and 1400 vertical meters. Arrived back at the car at 1710 LT, exactly eight hours after I left.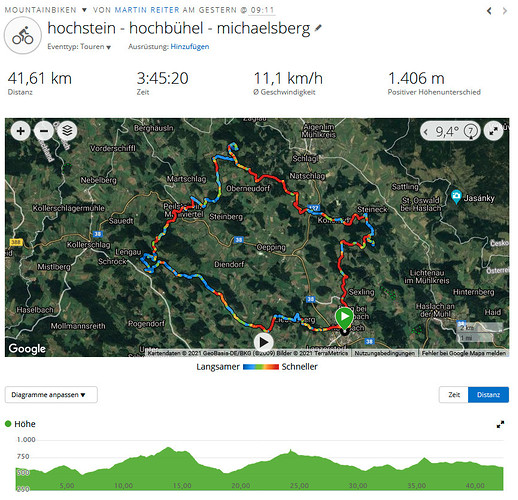 What else is there to say? It has been a great day, glad that there are still some summits left for me to activate in that area …
73 Martin, OE5REO