For information.
It seems to me that the SMP is not working.
I've been trying to see summits in various areas of EA4, EA1 and EA2 but I always receive a message saying that the region/association is unknown.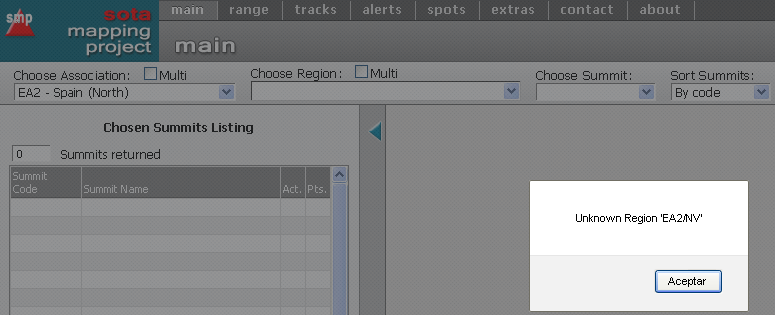 I hope it's nothing too serious because we've got used to this great tool.
Best 73 de Guru