We had a Virtual Ham Festival 2020 yesterday 1 Nov 2020. Tokyo Ham Fair was not carried out in this year due to Covid-19, then this on line event was made by voluntary staffs outside of JARL activity. SOTA JA association joined this event and made a Live stream broadcast in the event using Zoom webinar platform. Fortunately 7 SOTA lovers found the summits that network available and God blessed us with fair weather. The following photo is the snapshot on the live demo.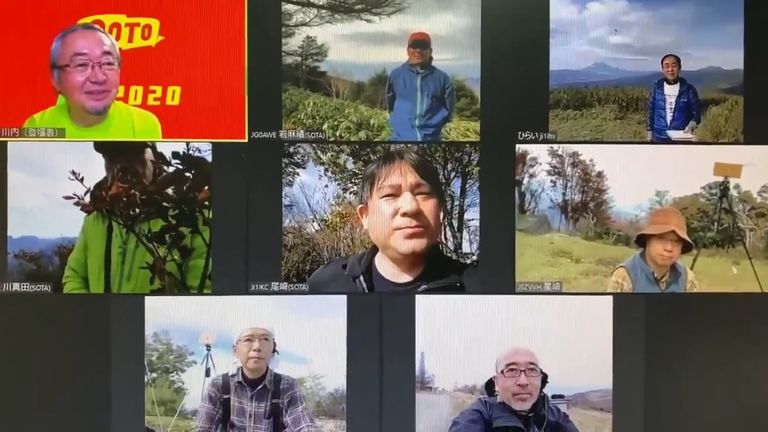 Thanks with 7 SOTA activators by JG0AWE Hiro, JG1BOK Matts, JL1NIE Minoru, JP3DGT Katsu, JS2VVH Kiichi, JI1IHV Jun, JI1IKC Hiro. Really appreciate your hard work and live stream presentation. We got many blessing and praise from JA stations not only in charge with SOTA activity. This success will lead to result many SOTA fans in JA.
The live video has not been launched on internet but will come soon.
Cheers,
Toru K JH0CJH