Hello,
this is the 5th time we hold the annual meeting of EA2 SOTA activators and friends.
This year we will activate on Sunday 10th of june.
A number of amateurs will share equipment and antennas to activate Mount Ganeran, ref. EA2/BI-019. Activation should be on air since 09:30 utc approximately.
An Alert in Sotawatch shows the planned bands and modes: 14-ssb, 14-cw, 14.070-psk, 7-ssb, 10.140-psk, 145-fm,144/433-dmr, although it might be possible other bands as well.
We will use the special callsign EG2UNA, as for the previous years, and we will operate for a while then changing operator.
If you can please try to work us in different modes / bands as it is possibly an operator change.
We will report and provide some pictures and the story after the event.
As an addition this year we proposed other activators in Spain to meet on air for a Summit-to-summit qso. Some frequent activators in EA3, EA5 and EA6 could meet on Sunday with us!
Cheers and 73 de Ignacio
EA2/BI celebration of the Sota day in EA2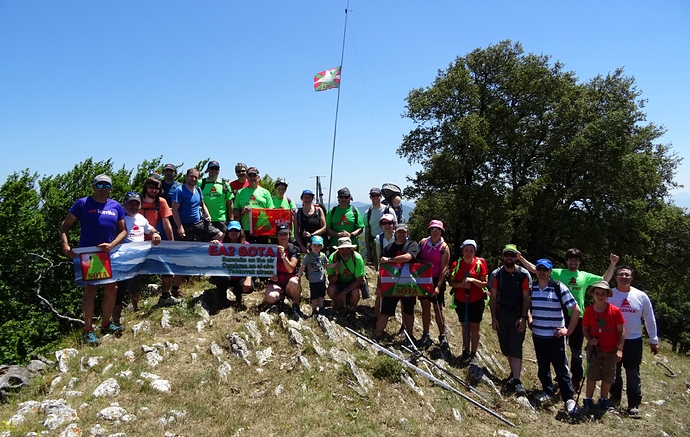 Photo showing the activators in the last edition, year 2017.