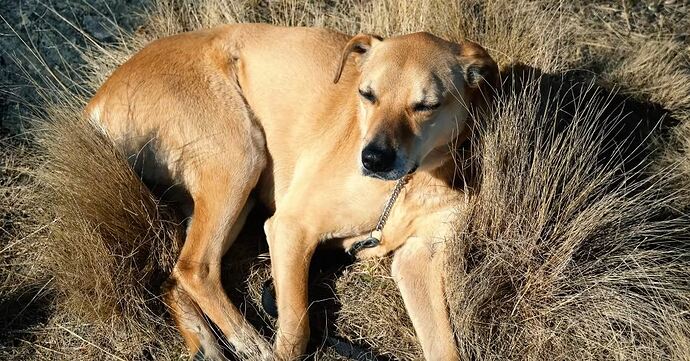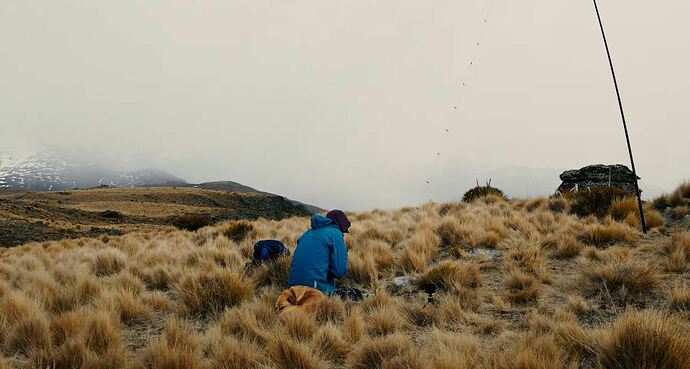 I finally managed to get the old girl up onto a summit in ZL, her first!
Other than the snow flurries she was very happy!
She is a movie star now too…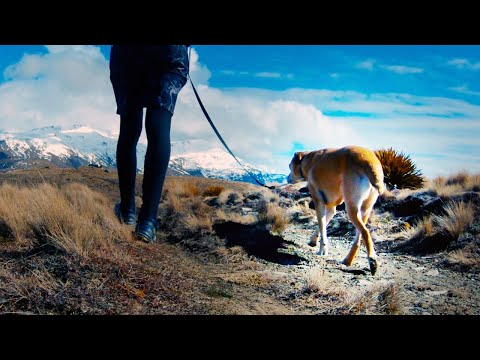 Hi Chris, great activation video with your dog.


cheers, Geoff vk3sq
Hi Paul,
I just saw your message. Sadly Kipper passed two years ago. He had cancer but we treated him with with some alterative therapies which kept him going comfortably for about a year longer then my vet gave him. We even took him on a backpacking trip a month before he died. I still have his picture as the opening screen of my phone. He was a devoted friend. Thanks for remembering him.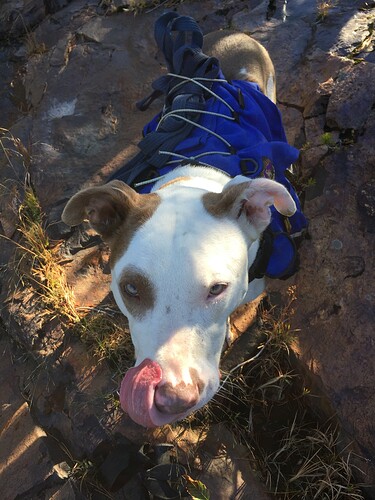 Hi Jordan
Sorry to read that. On our only joint activation, he was energetic and fun to have around. He loved the snow.
Paul