Many thanks go to all the chasers yesterday (Jan 18th 2022) when I activated GD/GD-001 on 40m CW. There were 58 of you, which is amazing. That is my highest number of QSOs in an activation so far.
Low cloud meant that I couldn't see any view from the top whatsoever. Even the summit buildings and comms towers on Snaefell only came into sight when I was right on top of them. The Isle of Man is well known for how its mountains are often shrouded by cloud.
I parked in the road layby at a place called Bungalow (54.2515°, -4.4630°). There is a path from there right up to the summit. Using the OS Maps app on my iPhone, I navigated the path in poor visibility and reached the summit in 25 mins.
Early morning activations seem to me, to attract the most chasers. Here in the west of Europe, there are many DXCC entities available with single hop 40m propagation. On a week day, I am surmising that many European amateurs are in their shacks after breakfast, checking the bands and chasing any SOTA spots that appear. In comparison, I have noticed that afternoon activations produce a lower number of QSOs. Yesterday morning's chaser count though really surprised me. Perhaps it was the 8+3(bonus) point for GD/GD-001 that was the attraction

.
My SOTA transceiver is an Elecraft KX3 and I use a 40/30/20m linked dipole. Having read many threads about battery recommendations for SOTA, I can share that I use a simple light-weight 4S Li-ion battery pack. I have a series 'patch cable' with an 1N5001 3amp diode to drop a fully charged battery pack by 0.6V. The KX3 is completely happy with this. The series diode patch cable could be removed when the battery pack voltage drops, but I have never had to do this to date. My activations are typically no more than a half-hour, although yesterday I was on-air from Snaefell for just shy of an hour, sheltering from the winds under my tarp. Still plenty of battery capacity at the end of my activation.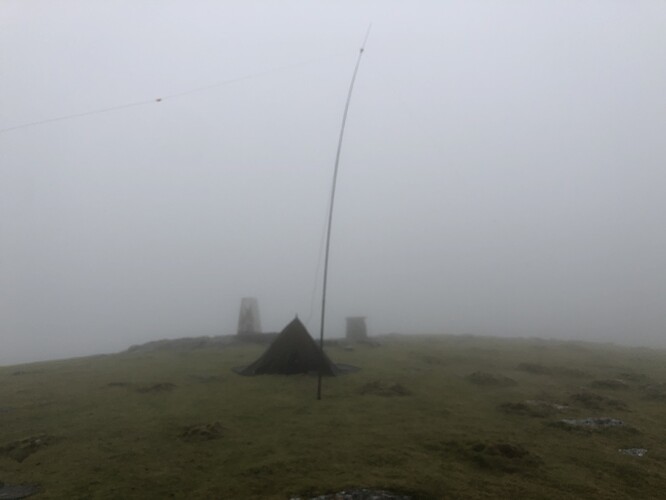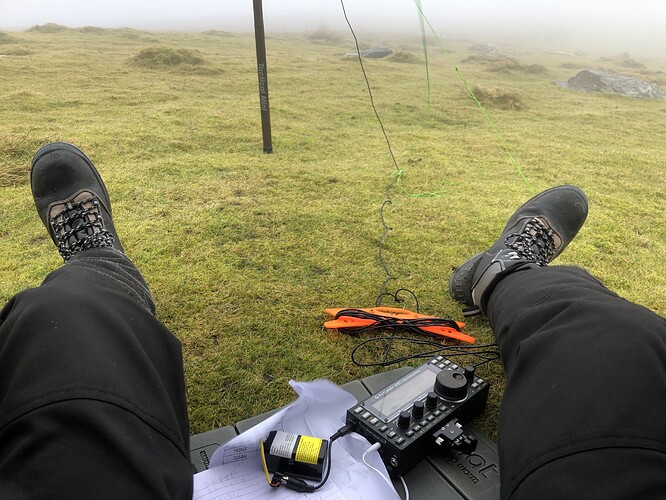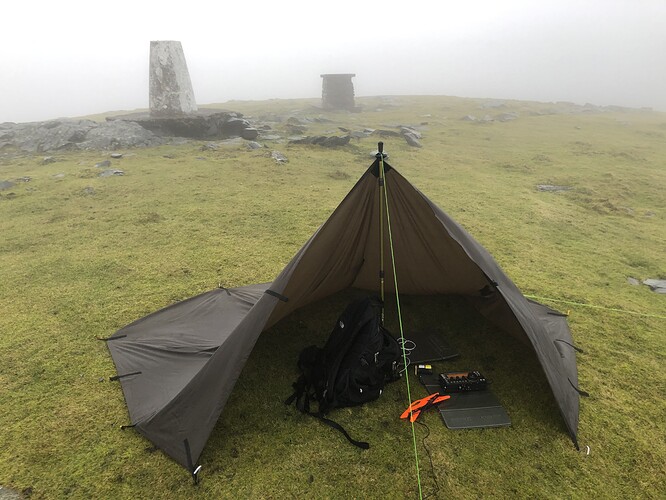 Thanks for chasing.
Best 73
Carl G0KPE