hi rob,
thank you very much for this nice christmas present. it surely looks like you put a lot of effort and time into this major update! but there is one problem i found:
until now, when i upload a track to SMP, i also added an external link on the "summit information page" that leads the user directly to the gps-track. due to your change of the URL's all my previously entered URL's are now leading nowhere: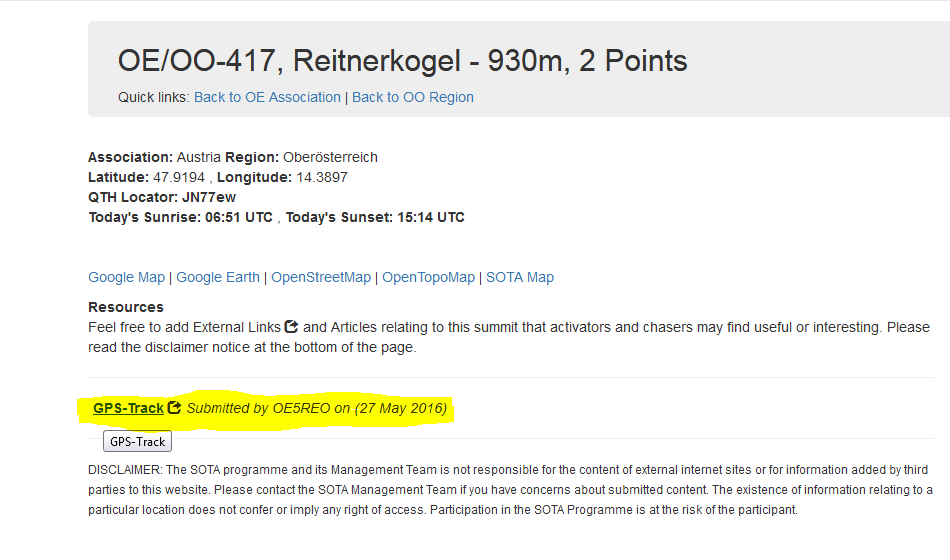 https://www.sotamaps.org/tracks.php?smt=OE/OO-417
(OLD)
https://www.sotamaps.org/tracks/summit/OE/OO-417
(NEW)
not sure if it is possible to fix that easily … or if i have to change the URL's for all my entries!?
73 and merry christmas de martin, oe5reo