While just using SMP to plan my next activation I discovered another improvement of the SMP:
The summits list of the main page now indicates availability of tracks: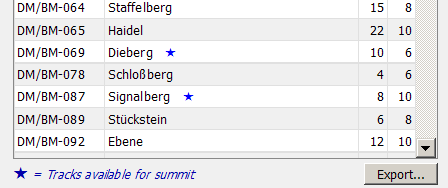 As Rob @DM1CM has not announced this yet, I thought this is worth a topic.
Rob, thanks for this nice feature. Your effort running and improving the SMP is highly appreciated.
73 de Michael, DB7MM