I was out walking in the peak district with friends yesterday and popped up to Shining Tor G/SP-004 on the way back as it was over a year since I'd last been and I wanted to try the shorter route from the main road.
The walk was trivial and I was at the summit in under 30 minutes.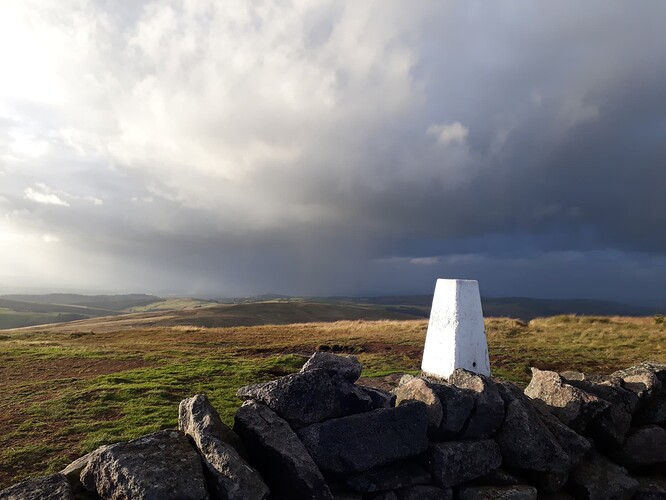 The telescopic pole antenna was attached to the signpost and took advantage of the facilities at the summit (stone walls for shelter plus a nice bench to sit on) and managed to activate the summit on 2m FM in under 5 minutes but stayed around a while longer for any other chasers.
After 10 minutes or so, I was getting strong (S5-S6) signals on the FT3D but the squelch wasn't opening, and I was struggling to hear some chasers as they sounded weaker. I tried changing frequency, but it seemed to be the same on other channels.
On 145.575 MHz there was some morse being transmitted - S9 but very crackly. It sounded like a repeater ident, but went on for longer.
I didn't have my bandpass filter with me as I've never had a QRM issue on this summit before - but the FT3D is new to me.
After getting 1 more in the log and no more responses I decided to call it quits and head back down.
Is there an issue with QRM on 2m on this summit? Or does it just have such a good takeoff that I'm receiving half of the UK here?
Next time I'll certainly take a BPF and a directional antenna.