Our second trip to Knoydart this year, abandoned once again but this time I lost my soul, or more correctly my sole! First time was a dry joint in a power cable and no spare!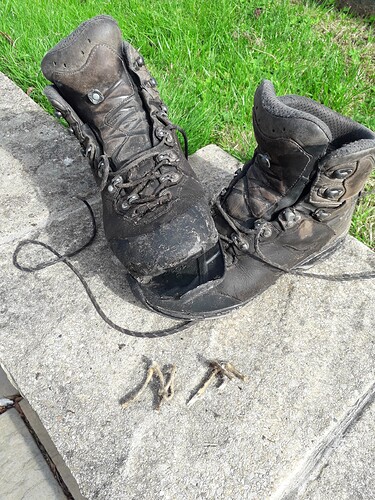 The tread on the toe of the right boot of my LOWA Camino GTX boots (2 years old) started flapping. I admit that they have had a pretty hard life, but were comfortable boots right from the start.
All was not lost. Despite the midges I was able to use a piece of cord cut from the end of a resonant half wave inverted-V dipole (20m) to secure the sole allowing activation of GM/WS-105, only the second ever and 6 years apart (GM4COX being the first). Subsequently I was able to walk out, rather than hop, along the absolutely splendid footpath back to Kinlochourn (highly recommended); only once having to stop and repeat the repair. Bizarrely the boots remained waterproof throughout!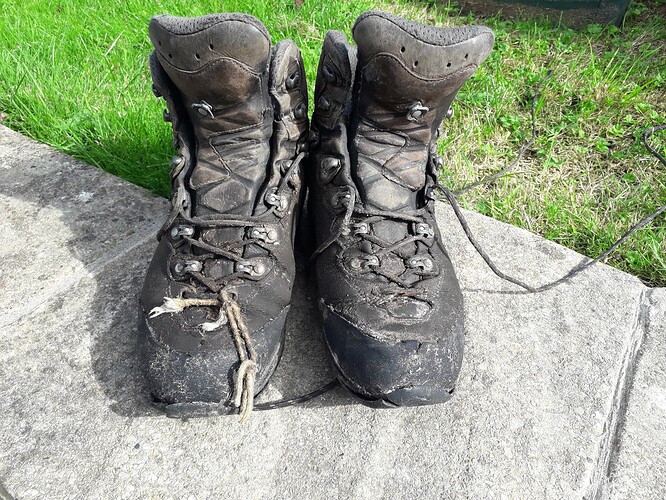 However, there is still one remaining summit left, but not sure when I will summon the enthusiasm to go back into Knoydart yet again! Anyway, no desperate rush as I need to buy some new boots first!
73
MM0YCJ/P