Yesterday with my contract job completed in Colorado I set off East towards home in Ohio. I had big plans to stop in the Black Hills of South Dakota and activate 3 summits! Well Mother Nature was not onboard with my plan. A snow storm passed through the night before. Snow and Buffaloes everywhere!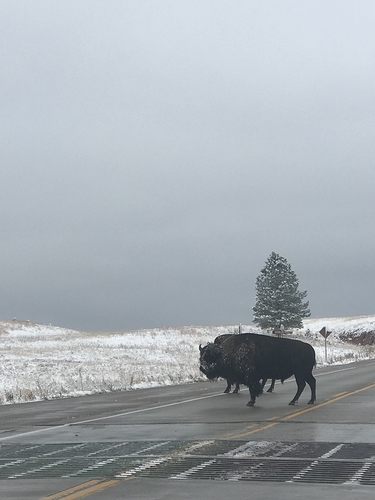 I set off for Rankin Ridge and hiked the short trail up startling a Buffalo laying still and covered with snow. He did not like my presence and took a couple quick steps toward me (they are bigger than you think)! Now on high alert I continued on to the summit and set up my VHF gear.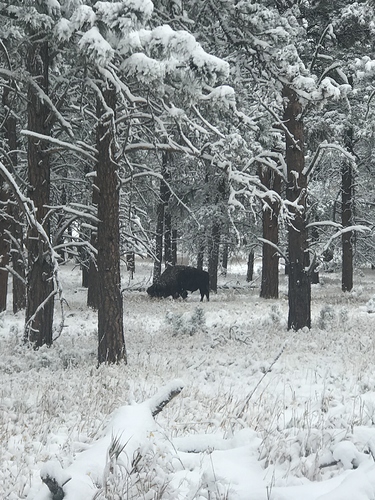 First 3 CQ calls were answered relatively quick and I thought "this should be fast!"
…2 hours later, cold and numb I stood in this spot begging for 1 more QSO. (I did hike down to the Jeep and warm up for 20 minutes during this time)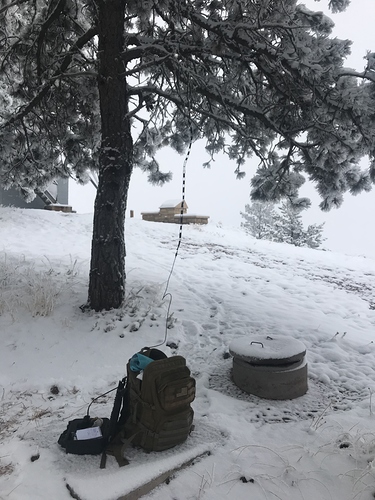 When I was just about ready to throw in the towel my HT lit up with a great signal report on 146.52!!!
I learned at the end of the QSO that the signal emitted from a relay station (I am not 100% sure that's what it is called)? My heart sank! Is a "relay station" (not a repeater) considered simplex? I've never heard of this. I was not sure and the great ham I was communicating with said he would drive up a high hill near his QTH and attempt traditional simplex (Thank You AD0HL). About 20 minutes later I heard him call clear as day and he said I was on the closest edge of being readable but yes he did in fact say he read me direct simplex. We met again on the (relay 146.52 station.) where he did confirm he read my call.
My questions?
Is a simplex relay legal for a QSO in SOTA?

Is a 1/1 signal report sufficient for logging a QSO?
Today was a great adventure despite only activating 1 summit!
"73"
Erik