Happy birthday Andrew.
I hope you and all the other builders have succes in finishing the Mini, this rig is so much fun.
I had another nice afternoon in the sun yesterday. There are no summits where I live, so I drove my e-Bike to a dune area nearby (= ONFF-0816), only taking the Mini 17m and my Fuchs antenna (with the 20m extension), a 12V Battery & the "clothespeg" paddle.
Can I make you "mountain people" jealous with the view I had all afternoon ?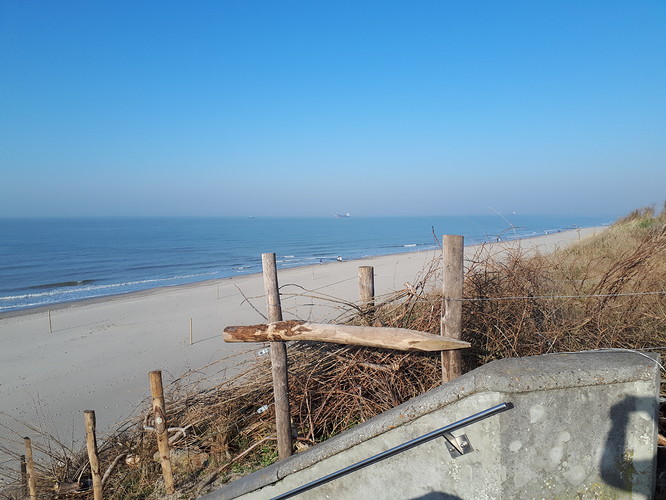 Again, only one QSO on 17m (RA6AJ).
But after I switched to 20m, I worked 7 stations, including one DX (NT2A), that is 5800 km with only 4 Watts, amazing !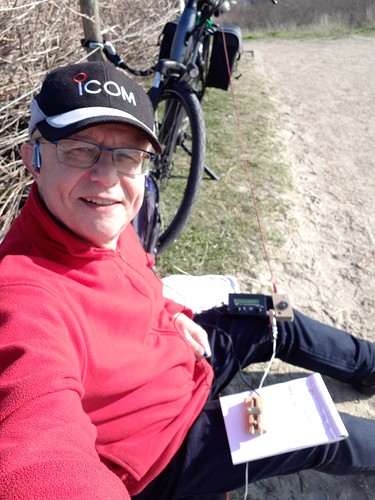 (PS:
@DB7MM
I don't have an IC-705, but already have the hat! hi)
73,
Luc ON7DQ