Dear all,
I write this post to explain a problem I sometimes have when posting my activation log on my activation reports.
The way I do it is capturing the log as a screenshot at the very moment of uploading it into the database. The I paste it on Paintbrush for later use when writing the activation report.
Since I have Windows XP on this laptop, my Painbrush doesn't have the feature it has in my work laptop with which it's possible to reduce the size of the view in order to capture the whole log in one single trim, so I have to capture a long log in 2 or 3 different trims from my Paintbrush.
In the case of my last report, I trimmed one for the top part of the log and another for the bottom part, then pasted them on the activation report and the usual problem is both parts of the log don't come with the same width, so I have to modify the size of one of the 2 images to match the other's width.
This is what I initially got with the top and bottom parts of my log in my last activation report. Different widths as expected:


Then I modified the width of the top image in order to match the bottom one while maintaining the same proportion between width and height of the top image.
While in the edit mode, everything looks like the match is perfect, and both images seem to have the same width:


But, after clicking Save and exit, I realised that the top and bottom parts of the log have different widths.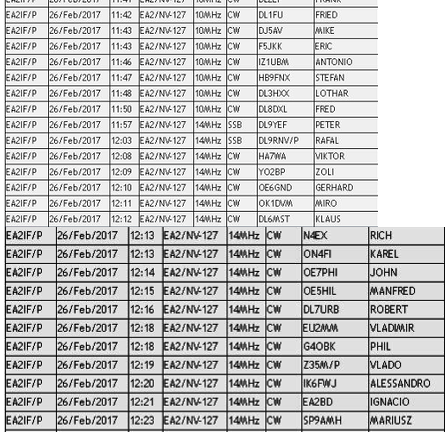 Anyone knows why is this happening?
I've been doing this for a long time and it works fine sometimes but it doesn't some others.
I don't know what I may be doing wrong.
Anyone can help me with this?
Thank you in advance.
73,
Guru