After being somewhat under antenna'd at my activation of Black hill the other week, i decided to bite the bullet and sort something a bit better!
So, I now have a proper setup comprising yaesu FT4XE handheld with spare battery, 2M flowerpot antenna SWR 1-1.1, 6M Roach pole and home made guy kit, a 2/70 SWR meter from moonraker, 2M SOTAbeams bandpass filter various adapters and bits and bobs, it all packs down neatly into a little duffle bag (except the pole) for hiding in my sackruck!
Tested it properly today on my front grass, strong signal reports all around so im over the moon… hopefully manage some good contacts in the up coming weeks on this setup!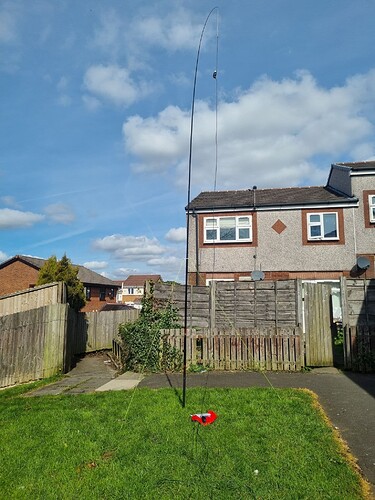 Thanks everyone for the support and encouragement, it really did give me the push to sort out a basic setup


best thing about it all is, too it hasn't cost me a fortune! the whole lot, handheld included was less than £250, just goes to show that amateur radio as a hobby needn't break the bank!
Cheers
Alan 2E0JWA