Hi, I know I haven't been here much over the last few years but I do like to keep my equipment in good order.
I charge and balance my LiFePo4 batteries every few months, last week I plugged the charger in with battery connected.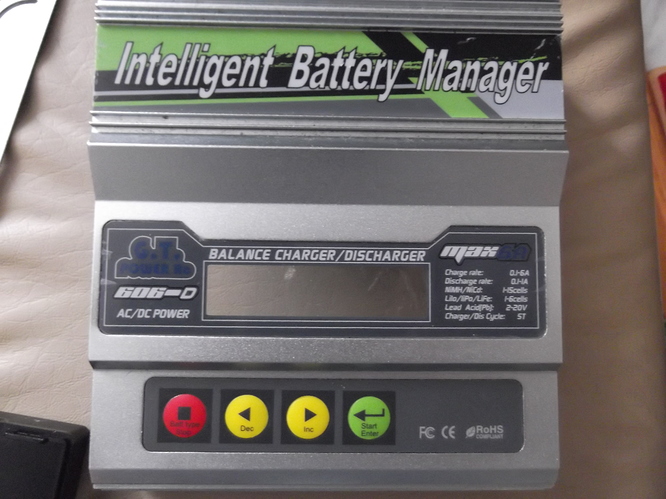 One of these!
It powered up then about one second later there was a almighty crack and nothing.
Today I had time to investigate and set about stripping the unit down to see if there was a fuse blown inside or something. This is what I found.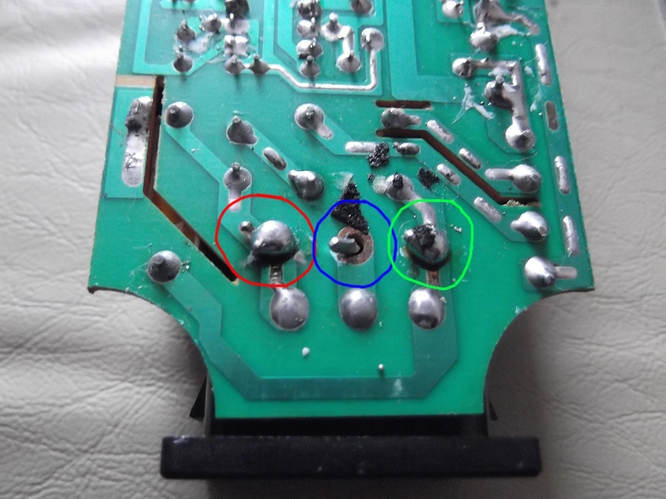 The three main connections for the mains power were in a terrible state. The one circled in RED the solder has detached itself. The one circled in BLUE has no solder at all and it wasn't in the power box so was never there. The one circled in GREEN is just hanging on.
I have had this for 5 or 6 years and I now wonder how it has kept working all this time.
If you have one of these charger or the many similar designs it may be worth either checking inside or be careful plugging and unplugging the main power cable to the unit.
It is easy to get inside, remove the 5 screws on each end and take off plates, four screws underneath hidden below rubber feet, to get inside PSU pull out box and underneath remove the two feet by the power socket and undo two screws, there is two clips at the other end.
Hope this helps anyone else that may encounter this problem in the future.
73 Neil 2M0NCM