Flint peak (w6/ct-225) is an easy 1 pointer here in LA I've avoided for years, but I hit it this morning with some experimental gear in tow.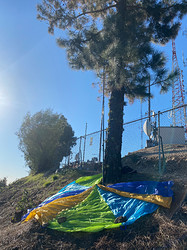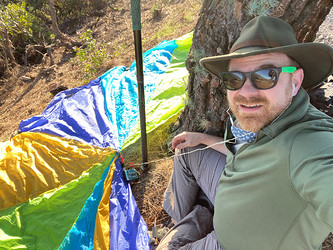 Decided to try out my 20m 1/4 λ vert again (just a wire on a pole folks). New to the field this time is my homebrew parachute deployed radial field. There are 24x1/8 λ (for 14 mhz) radials. Sets up in a hurry, no tangled radials, no tuning required to drive with the MTR3b. I wouldn't want to use the chute in wind, but the light breeze today (5-10 kts) was no match for the hunks of quartz I layed on it. The radials also worked pretty well against a 1/4 λ 40m inverted L. Great results! 21 qsos all together, the second qso being with F4WBN. The RBN showed decent snrs across the continent on 20 and 40.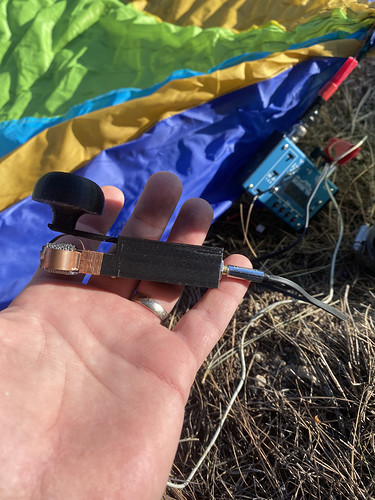 Also new to the field today was my 3d printed homebrew key (Plas-Ti-Key). It performed pretty great (op skill could have been better.) I managed to use both the iambic and straight key functionality.
STL file is over here:
https://www.thingiverse.com/thing:4579188
73 KB9ENS