Once upon a time I had the great pleasure to meet HB9SOTA Friends during their long SOTA trip around Europe.
It was not a complete coincidence, I took care of it myself to drive to meet them and so we spent some interesting activation days with Juerg @HB9BIN, Paul @HB9DST and Dano @OM6AN.
It was in September 2017.
COVID pandemic delayed all this a bit, but finally me and my XYL spent a few unique days in Switzerland.
Many thanks to Paul @HB9DST, for his invitation, hospitality and beautiful list of summits recommendations as well as activations together.
All that was described here:
Nowadays we are very happy to invite Paul @HB9DST to Poland … and not only

Tomorrow we intend to activate together nearby summit SP/WS-003
After tomorrow we will start to our Baltic trip to Lithuania, Latvia and Estonia.
Stay tuned

Below is Paul with his new friend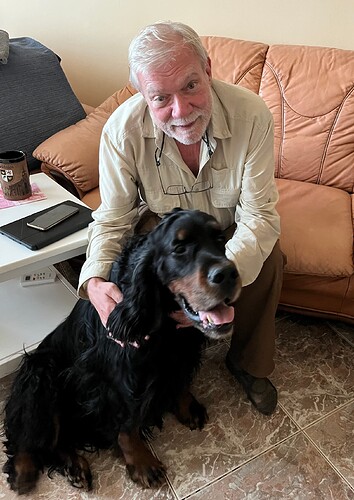 73, Jarek