OK8CDX AKA Phil G4OBK and OK8VM AKA Victor GI4ONL are both flying to Prague next Monday for another 8 day spell of operating in the Czech Republic and Austria. This will be Phil's 8th Tour and Victor's 6th Tour in the Czech Republic.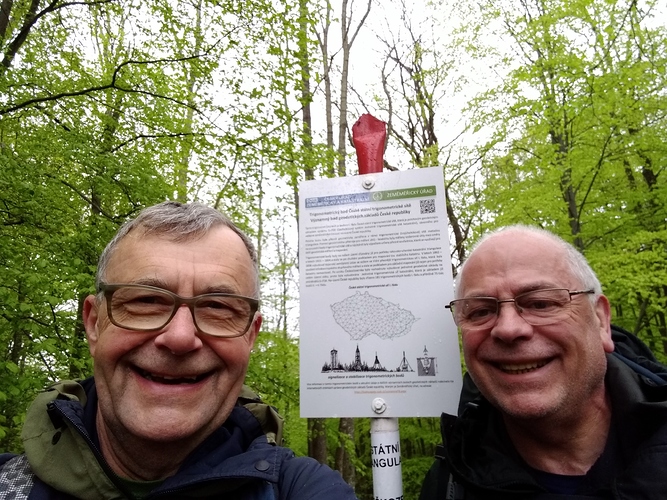 We are again returning to the OK/ST and OK/JC areas and will stay in Pribram for OK/ST and near Hamr for the OK/JC area. We will likely cross the border from OK/JC and activate one or two summits in the OE/NO region.
A few hams have asked why we keep returning to Czech and there are several reasons. The availability of cheap flights from Northern Ireland and the North of England is one. I usually go Easy Jet and Victor takes Aer Lingus or Ryanair. The car hire is also affordable at the airport in Prague, we favour Firefly the budget arm of Hertz, never had a problem with them. We find the Czech people are friendly when approached, despite the language barrier. The beer is second to none and the accommodation, food and drink is also still affordable despite the low Brexit pound. No single supplement is charged in Hotels and B&Bs, so we can have our own en-suite rooms at no extra cost. As for SOTA itself, the summit density is prolific with a large number being within a short distance - the summits chosen are always within a mile or two of a public road. SOTA Heaven,

which is why we keep going back. Several of the OK activators are extremely active and this has provided both Victor and I with lots of already Chased summits, so for us it a SOTA Complete feast, as we have chased most of the summits throughout the country, and that is a big attraction. Maybe this will be the last Czech tour for us, we are not sure.
Our operation will follow the usual pattern. We will set up our individual stations, and be on the air for between 15 and 30 minutes from each summit at most. CW is the priority with OK8VM Victor operating exclusively CW on the 30m band and me OK8CDX operating on 20m if the band is open or 40m if it is closed. I operate also in SSB. We use Elecraft KX2 radios and home made link dipoles without baluns fixed on 5m travel poles. I carry an HB1B CW radio in the car as the shared backup radio in case of either KX2 failing.
Unless the weather curtails our activity we're sure to make over 1000 SOTA QSOs between us and will be dissapointed if we do not visit at least 50 summits and accue over 200 points over the 8 days of intense activity. Look forward to working many of the Chasers and other Activators for S2S.
73 Phil
G4OBK / OK8CDX