Hello everyone,
To be honest I was considering not to post this activation but it was too much of an adventure not to share it.
A life lesson in experiencing what my body and mind is able to handle when it counts most.
Went on a tour with my work collague and climbing buddy Christoph on OE/ST-118 Bosruck. Just 1992 m height but the extreme snow conditions this winter allowed us to do an ascent on the north west gully that late in the season. Giving us similar conditions like on the highest summits of the western alps as Christoph commented during the climb.
On the way up we met a skier that went down (climbing and partially skiing) that gully and he told us he went up the North eastern gully. As the via ferrata (Wildfrauensteig) was fully covered in snow we decided to take this route down.
Not the best decision retrospectively. Steeper than the north western gully and some mind boggling crux with just enough snow and ice that was frozen solid enough for a safe descent. Double ice axe absolutly necessary. Zero tolerance for mistakes.


My calves are still sore from hours of balancing on the tips of the crampons …
But we both safely made it down.
Here the video: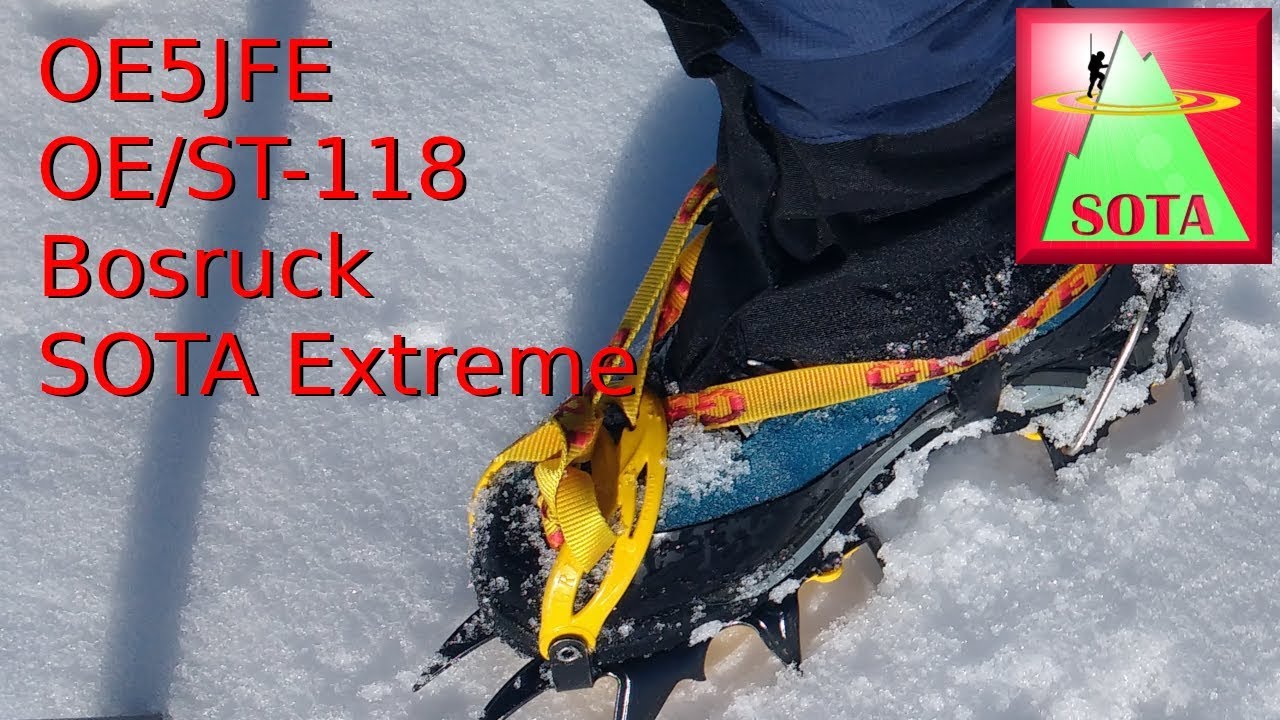 And some pictures: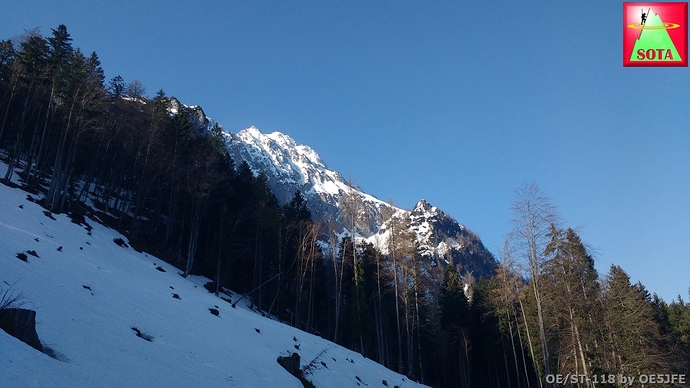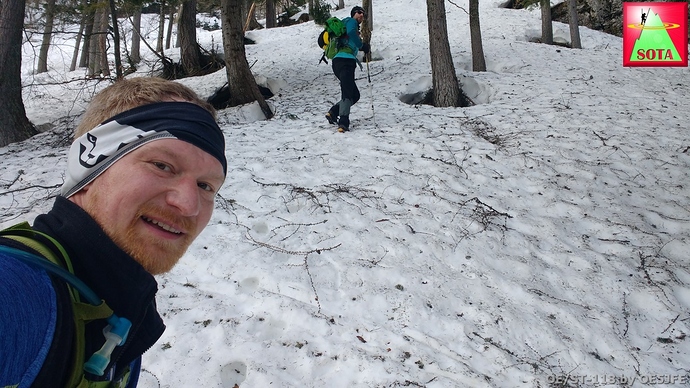 Looking up to the summit. We will take the gully on the right side behind the rock line.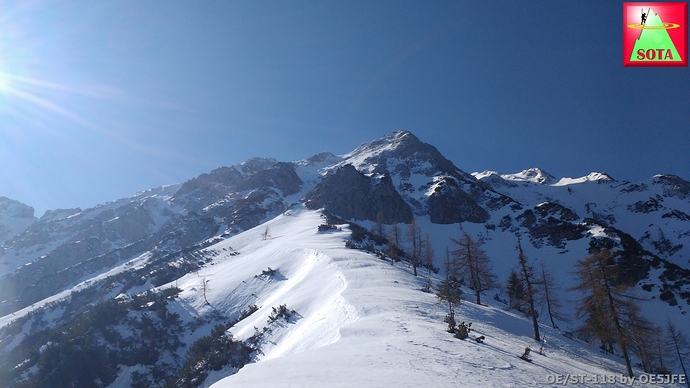 Beginn of the gully. Now ~390 m altitude gain up ahead.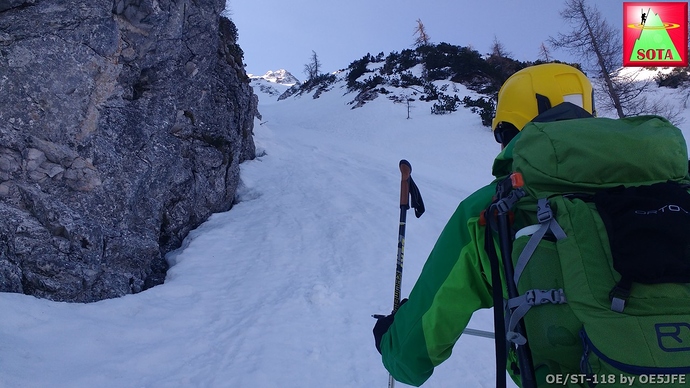 Summit reached: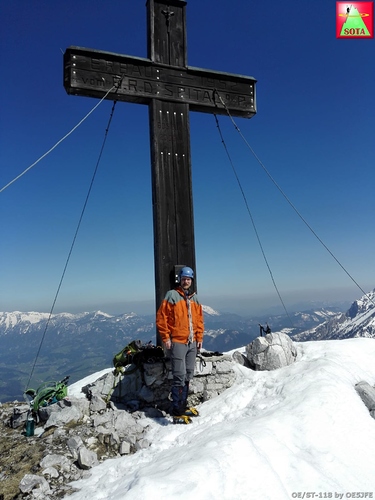 North east gully down: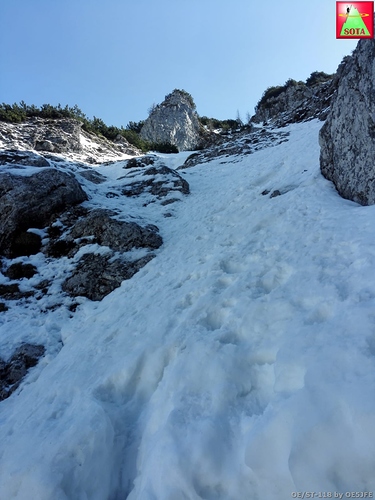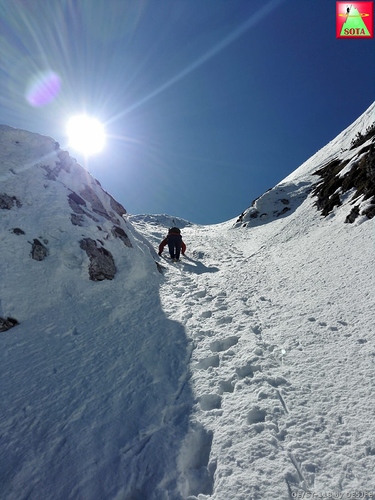 A field of saffron were the snow is gone: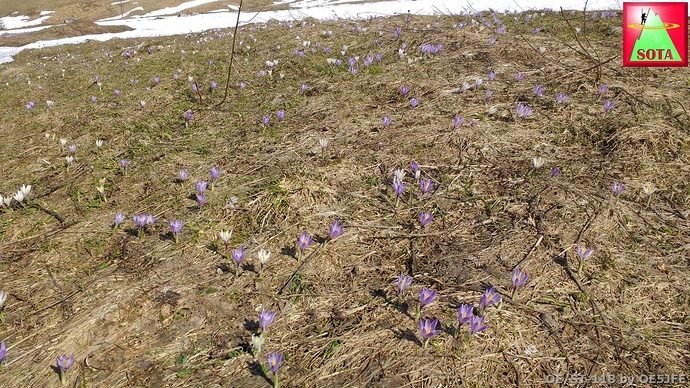 No winterbonus anymore in OE. But I gladly accepted the 50 points that Martin OE5REO "morally gave" me during our QSO on the summit.


A tough piece of mountaineering indeed.
Thanks to everyone in the log for your support during a weekday activation.:
@OE5EIN Max
@OE5YYN Sylvia
@OE5AUL Peter
@OE5AKM Alfred
@OE5FSL Franz
@OE5REO Martin
Compared to my activaiton of Großglockner (highest summit in OE) this was the next level. Definitly not a normal climb to repeat soon.
73 de Joe