This year sees the 15th anniversary of Austria joining the Summits on the Air programme. We are therefore using the special callsign OE15SOTA for activations from September 6 to 22 to commemorate this occasion.
Chasers who have made several contacts with OE15SOTA on different summits with a total of at least 15 summit points will be eligible for the Special Award OE15SOTA.
E.g. contact with OE15SOTA on OE/ST-223 - Osser - 6 points + contact with OE15SOTA on OE/OO-011 - Gr. Pyhrgas - 10 points will give you a total of 16 points, i.e. the chaser is eligible for the award.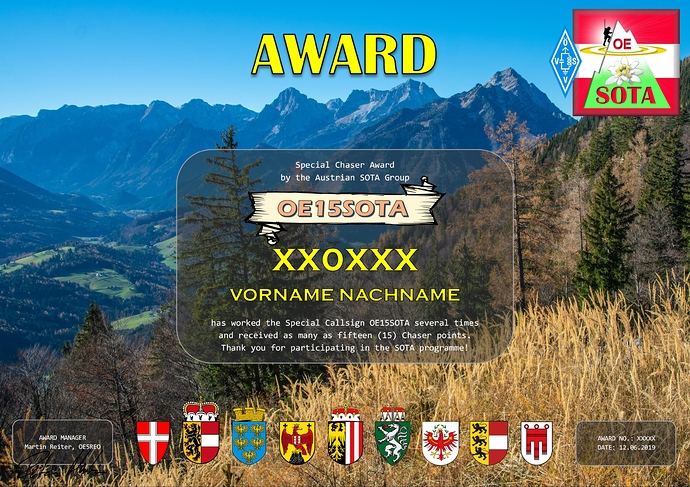 We are currently working on evaluation and download of the award on the OE15SOTA qrz.com page - so stay tuned, we'll keep you informed!
We are looking forward to hearing many of you on the bands!
73, Sylvia
OE5YYN