If WX allows this Saturday 9th of July a new triangular activation will be done in North Spain.
Similar initiatives had been undertaken in the past but this time at least three expeditions will be giving a full SOTA coverage to EA2 from three different directions.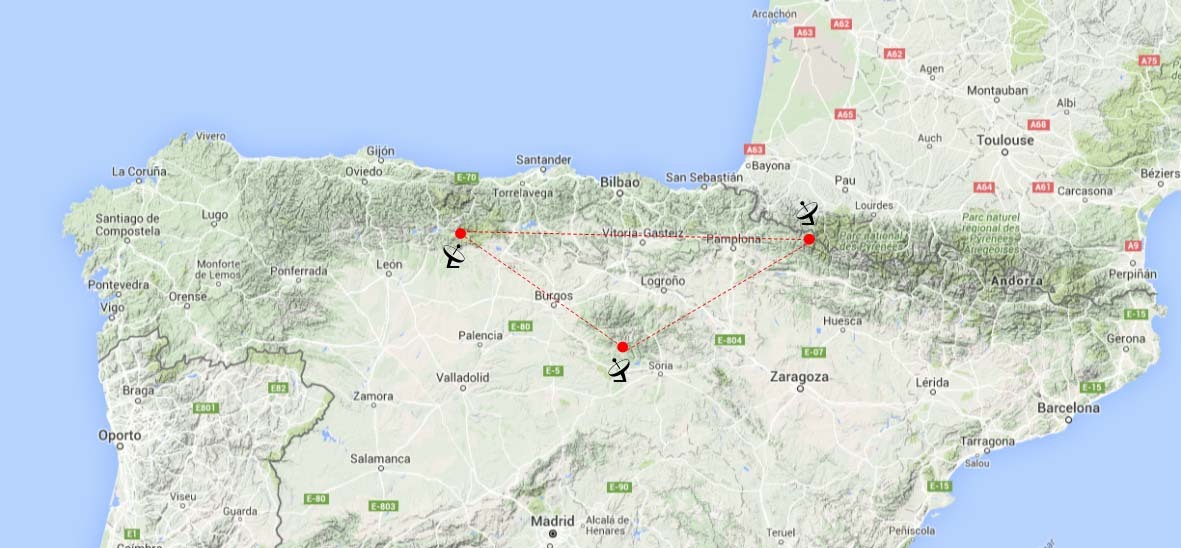 At 10:00utc, as planned operators expect to be activating three peaks towering more than 2000 meters at the same time. The first is Espigüete , EA1/ PL-002 & loc:IN72ow, 2nd one Hiru Erregeen Mahaia, EA2/NV-001 & loc:IN92pw and 3rd one Urbion, EA1/SO-002 & loc:IN82na.
We are sure that this kind of event will increase the activity on this band creating a greater positive impact into the area. Also this is an especial way to thank all usual Chasers and their fidelity offering 30points at the same time.
Looking forward to hearing you from the summits, 73s.