I was a little bit late for the quarterly news…


I had a personal challenge to create 1000 points within a year. I only needed 10 months.
TNX to all chasers… especially: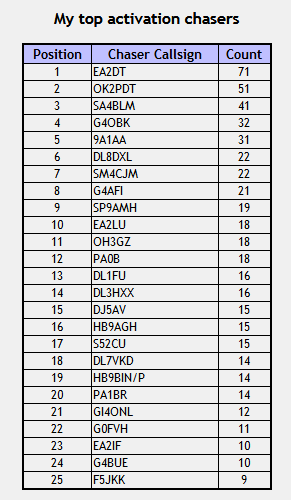 Now I will take it a little easier … I will take more time on the mountain …
visit mountains with lower scores … and will do as much as possible on 2m SSB.
73 Armin