Dear SOTAris,
Many of you will surely remember my new way to celebrate my birthdays explained in this old thread:
My 55th birthday SOTA celebration - Activation Reports / Pre-Planning - SOTA Reflector
My birthday was last Monday and I didn't go to activate SOTA because we had much snow and I didn't want hiking an unknown-to-me mountain in such conditions.
Temperatures have come quickly up these last days and all the snow in Pamplona is now gone. I guess there will still be some snow in the area of my targetted summit, but I hope it won't be that much and I'm planning my activation of Mt. Latxaga EA2/NV-056 on this weekend (still to be decided if Saturday or Sunday) operating in the suitable frequencies of 14.056-CW; 7.056-SSB-CW; 21.056-CW and 28.056-CW.
The route I'm planning is this: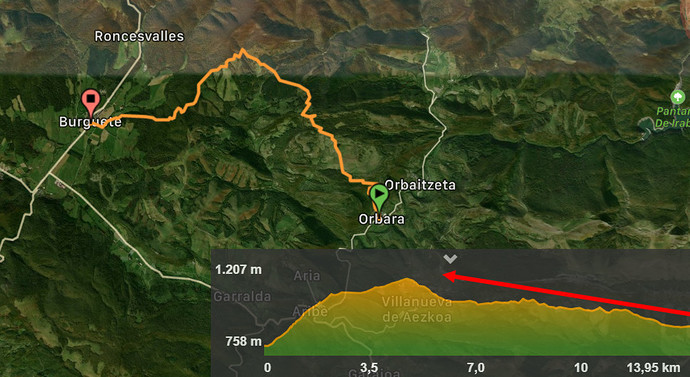 Stay tuned, please. I'll inform about day and time aprox as soon as I have a clearer view.
73,
Guru
Update: the plan is to leave home by 7h30z tomorrow Saturday 16th of January. I hope to be ready to start CQing by about 1100z, but this may change if we find much snow. We will use snowshoes, but it will be my first time, so will probably be slow.