Despite the threat of rain being forecasted, it held and I managed to carry out the 47th activation of this summit.
The hike took me the usual 35 minutes with my heart beat reaching about 170 BPM. Ascent + descent (running) was 56 minutes at an averaged heart beat of 148 BPM. This is indeed a great exercise making me feel great after each time I do it.
I sent a self spot through SMS to announce that I would shortly be on air, but I found that my rig didn't want to switch ON after having connected the battery. The good thing with doing things oneself is that it's easy to know what may be failing in case something fails. I took the battery out of my rucksack and I immediately found and corrected the loose connection issue, so I was on air in time and found many chasers waiting for me on the frequency 14.062.
The sky was full of clouds as you can see in this picture taken from my operating position sitting down on the ground by the moat surrounding the military fort.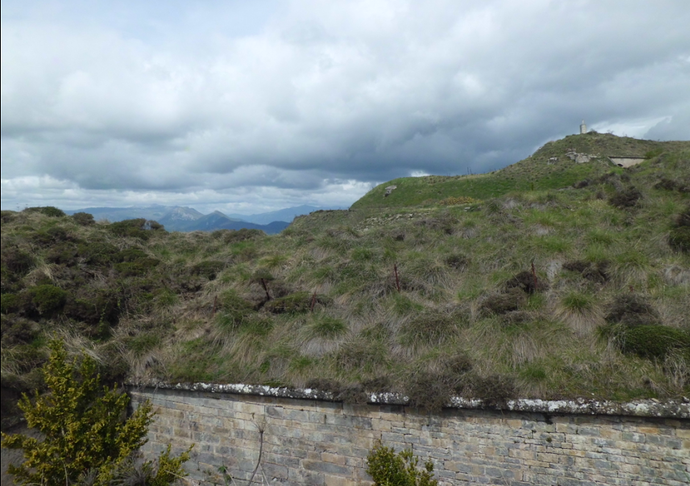 But the clouds right above me were not too thick at the time I was on the summit and I even enjoyed some mild sunshine passing through.
These are a couple of selfies I took in my operating position with my back against the wooden post to which I always attach the PVC tube with the monoband mobile whip antenna at its top and the single counterpoise wire seen sloping down in the following picture: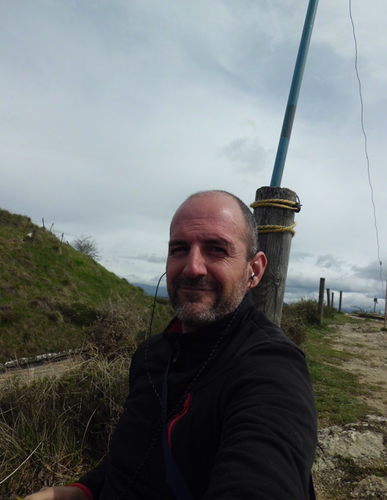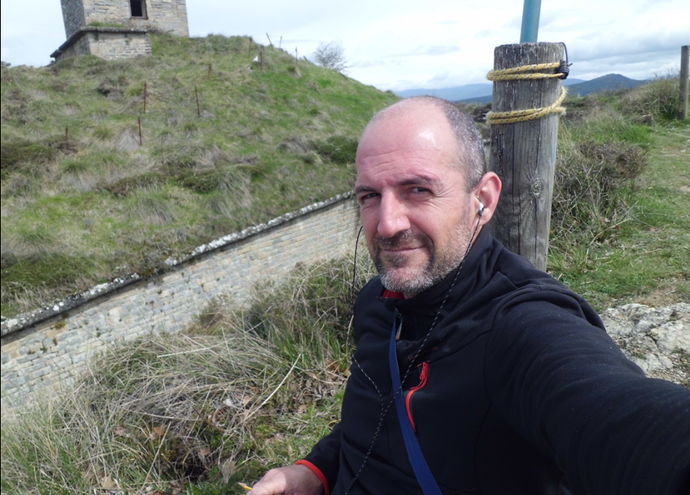 This is today's log. 16 QSOs in 15 minutes.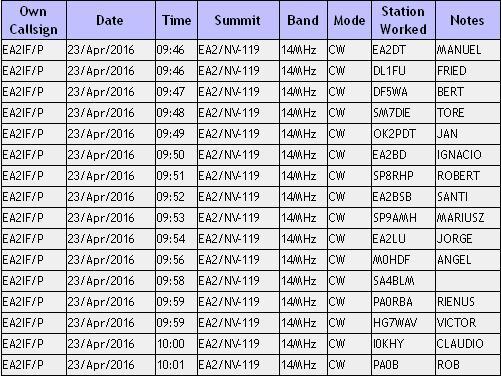 It was again for me a very pleasant time in the mountains and on air. As usual, it was very nice to exchange greeting and reports with you all and I look forward to doing it again soon. Tomorrow, if possible.
Best 73 de Guru