Hello,
With a cloudy weather and some very little drops of rain falling from time to time, I activated Mt. San Cristobal again this morning. The chosen band was again 20m and the mode was CW.
Gear was FT-817ND at 5W and ECO mobile antenna with one sloping down wire radial.
I arrived earlier than expected to the summit so I could have a 30 minutes activation today instead of the usual 15-20 minutes ones.
These 30 minutes produced 26 QSO into my log, 9 of which were S2S.
I think this has been my S2S record.
This is my activator log: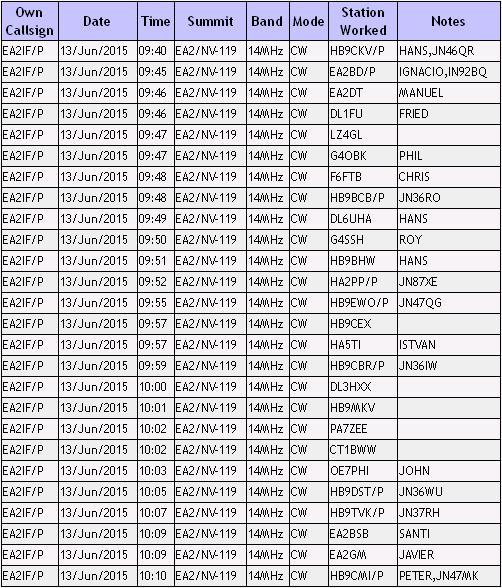 I was particularly amazing with the number of HB9 activators who called me for S2S QSO. They must have been celebrating their SOTA day.
This my S2S log: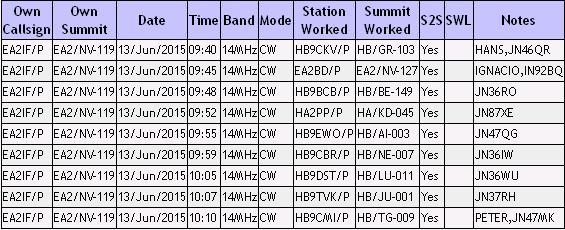 I enjoyed very much this activation.
Thank you very much for your calls and I'll be looking forward to QSO with you again soon.
Best 73 de Guru.