Despite this summit seems to be in the middle of an eucalyptus forest and no track can be seen to it in this satellite image, I'm going to try to activate it tomorrow morning.
>A pesar de que esta cima parece estar en el medio de un bosque de eucaliptos y no se puede ver ninguna pista ni sendero hasta ella en esta imagen de satélite, voy a intentar activarla mañana por la mañana.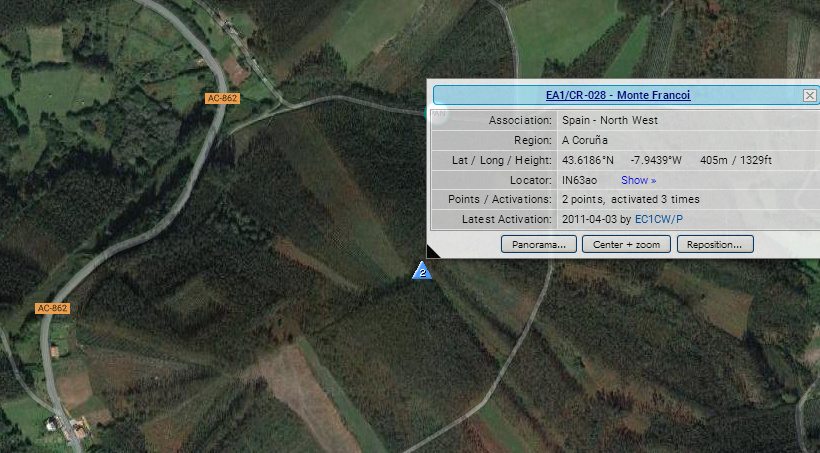 I don't know if I'll be able to find a way to the summit, but according to the history of activations it's been activated 3 times quite some time ago so I guess it should be possible for me to get to it tomorrow:
>No sé si seré capaz de encontrar un camino hasta la cima, pero según el historial de activaciones, ha sido activada 3 veces hace bastante tiempo, así que supongo que debería resultarme posible conseguirlo mañana.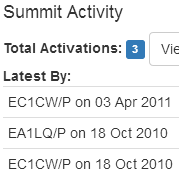 Since it's been activated so long ago, I guess it will be an interesting summit for most of the chasers active in these days.
>Dado que ha sido activada hace tanto tiempo, supongo que será una interesante cima para la mayoría de los cazadores activos en estos días.
Let's see how it goes.
>Veamos cómo va la cosa.
Stay tuned.
>Estén atentos.
73,
Guru