With too many things to do in the morning, it was nearly noon when I was done and I considered it a bit too late for driving to and hiking the summit I had initially planned, but I wanted to spend some time on the air activating and so it finally was this drive-on summit located not far from the city of Pamplona.
There were several people sitting on the trig point base when I arrived, so I moved further to the East, close to the VOR facility, where I have often operated lately.
My set up was:
Antenna: the usual 10m long endfed wire as a sloper to my 9:1 unun and about 6m long wire counterpoise on the ground.
Rig: FT-817ND at 5W with a MFJ-941B antenna tuner.
Battery: 4S2P LiFePo4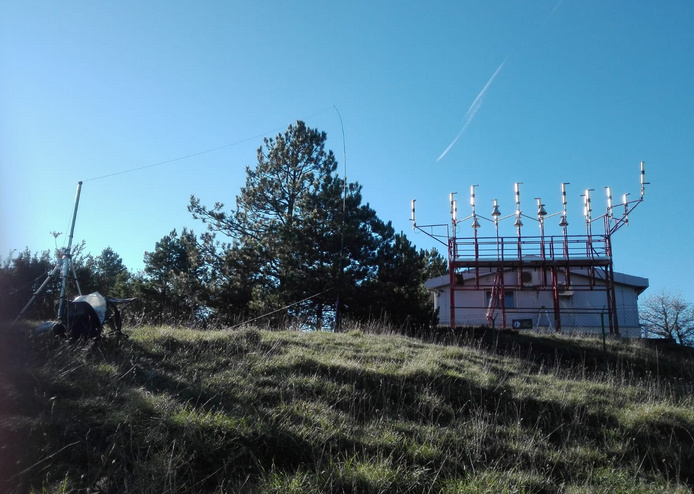 The activation was like this:
20m-CW: 37 QSO after about 50 minutes QRV, one was S2S with HB15SOTA, another was DX with New Zealand and another DX with the USA.

20m SSB: 24 QSOs after about 35 minutes QRV, 2 of which were S2S with IN3ADF/P and DB7MM/P.

20m CW: a new pass on 20m produced 4 QSOs, one of which was DX with the USA.

40m CW: 9 QSOs after about 15 minutes QRV.
You can see it on the map: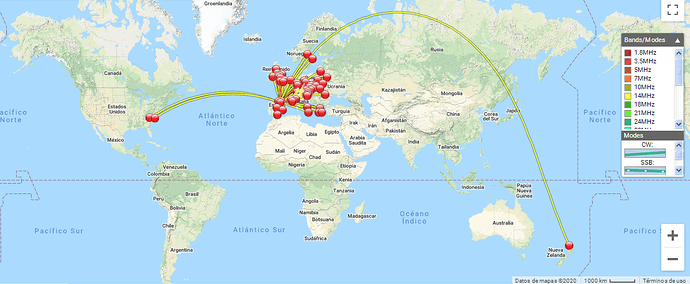 It was great contacting with chasers in 3 different continents and the 2 hemispheres. Thank you Andrei
@ZL1TM
, Leslie
@K4DY
and John Paul
@AB4PP
for your DX QSOs. It's always a thrill when I hear distant stations calling in, particularly New Zealand, as it is the antipodes.
Let me show you the views to the NorthEast from my position.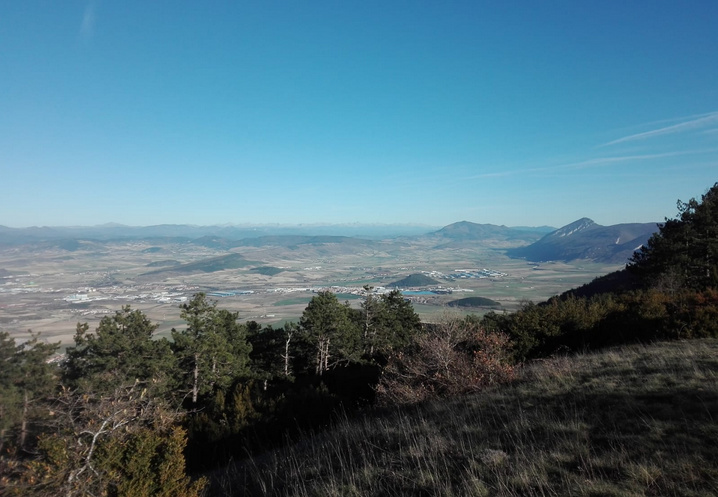 Thanks dear chasers for your calls and QSOs.
I'll be looking forward to copying you all again very soon from a summit.
73,
Guru