The main purposes of my activation today were:
Testing my new mAT-10 automatic antenna tuner fitted and preconnected inside my customized wooden box:


Logging TransAtlantic QSOs.

Collecting some winter bonus points.
I tested 4 different antenna setups and got unexpected surprising results. So much that I won't share them with you yet, because I need to dig deeper until I have things clearer. The mAT-10 was not able to tune the antennas on some of the usual bands and this is something I wasn't expecting.
I unfortunately had twice the FT-817ND frozen problem after requesting a new tuning cycle, despite not having the CW NAR mode selected. This forced me to disconnect/reconnect back the 12V external battery in order to get the rig back into life. Not good…
The 4 different antenna setups had certain differences but they all were like this,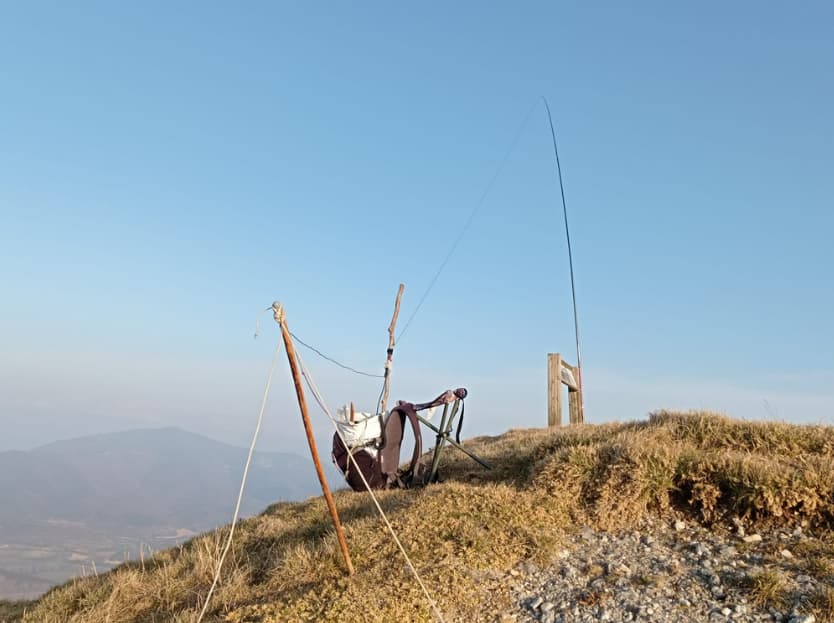 a sloping longer wire hung from the top of a 7m long telescopic fishing rod and a horizontal shorter wire.
The differences were on the length of the long and short wires, the use or not of a CMC (common mode currents choke) like this one: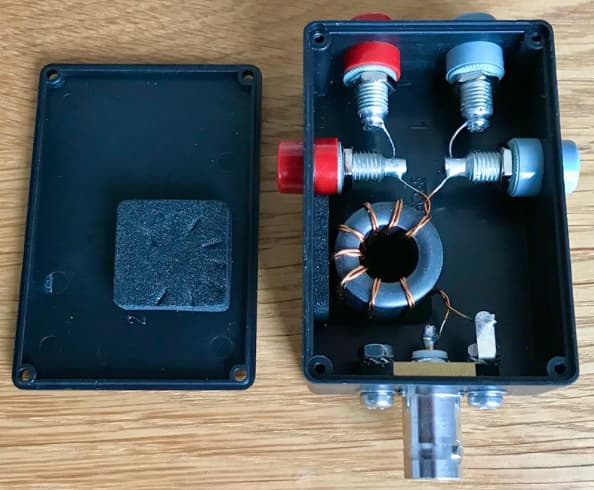 and the use of a 9:1 unun instead of the shown CMC.
Propagation conditions were not good for DX today. I heard yesterday on TV that a spectacularly unusual aurora was seen the night before in Finland and that means we would be getting the bad stuff from the Sun…
After a bit over 3.5 hours operating on 40m-CW, 17m CW, 20m-CW and 20m-SSB, with some pauses for testing the mAT-10 tuner on different bands and also for changing different antenna setups, I finally logged 93 QSOs, 8 of which were S2S and 1 was DX with the U.S.A.
You can see it on this map: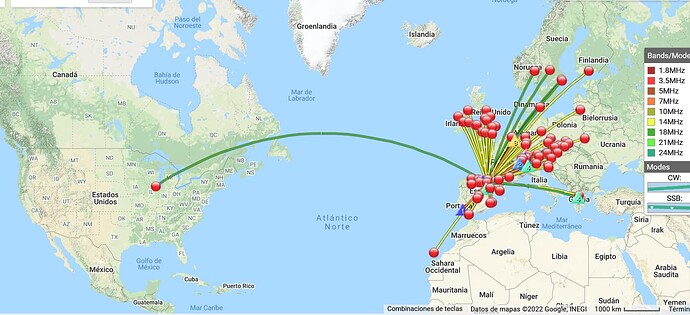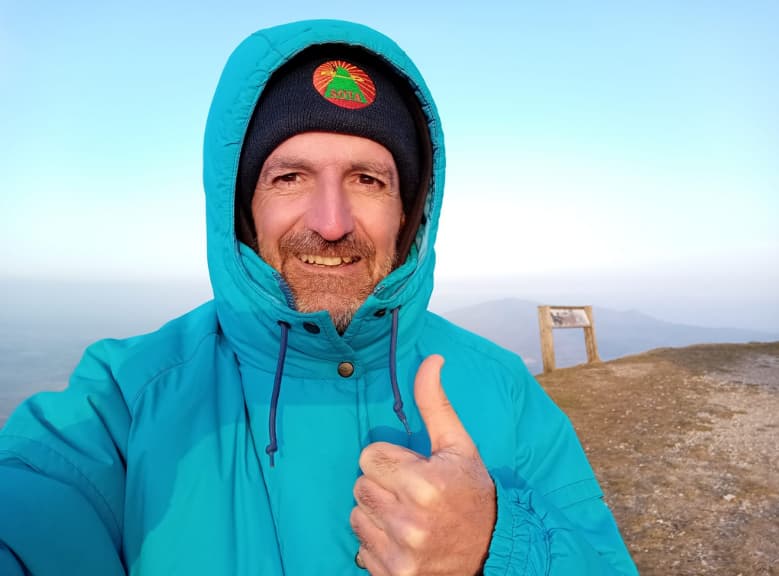 My FT-817ND rig was set at 5W.
I got really good signal reports from some British stations and I've been thinking that my signals might have got enhanced by the backscatter effect which is also stronger when there are auroras. Should this be the case, the British stations were receiving my direct signal as well as my reflected signal coming back from the place somewhere in the middle of the North Atlantic Ocean where the ionized clouds causing the backscatter are. This is just a theory that just came to my mind, though…
That strongly ionized cloud reflecting my signals back to the East and enhancing my signals heard in England, would also be blocking my signals to the West into the other side of the Pond. The same problem would happen to the NorthAmerican signals, as many activators were on 20m at the same time as me and none of them were heard here.
Well, who knows what really happened. This is the magic of the radio waves. Since no one can see them, we can just imagine what they do…
Today's summit was a 4 pointer. With the 3 additional winter bonus points, I'm now at 944 activator points and a little bit closer to MG. I'm thinking now that it may be possible for me to get there this year…
Thanks dear chasers for your calls and QSOs. I really enjoyed the activation and it was great working SSB and having the chance to briefly chat with some of you.
73,
Guru