Another activation of a 4 pointer + 3 winter bonus today.
Sunny but pretty cold and windy on this summit at 1343m a.s.l.
The last time I activated this summit, I hiked the last 15 minutes from the parking, but I took the easy way and drove up to the very summit today, because I've been feeling too weak lately with all the chemos I've got.
I set-up my 10+3.1 sloper OCF antenna hung from the top of my 7m long telescopic fishing rod, with the shorter 3.1m leg horizontal about 1m or a bit less above the ground. Exactly the same as in my last activation, when I took this picture: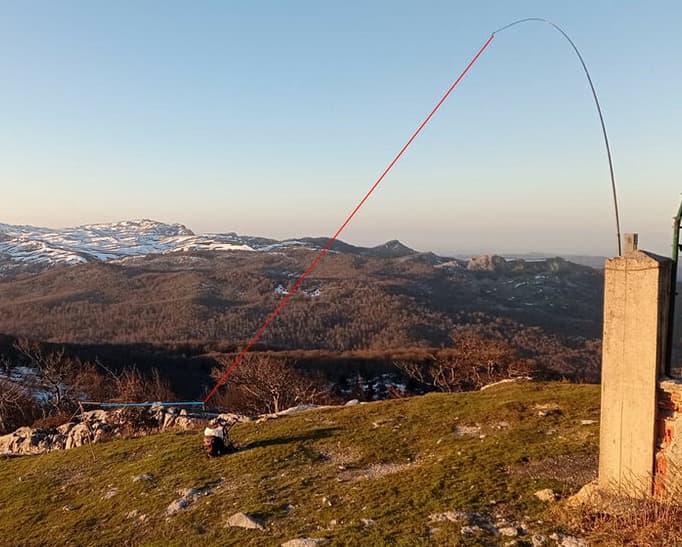 With a 9:1 unun at the feed point, my rigs FT-817ND at 5W and mAT-10 antenna tuner.
I started on 60m but I didn't log any QSO.
Then I QSYed to 40m, but I found a lot of contest traffic and I escaped to 30m.
On 30m I logged 21 QSOs, 4 of which S2S in 25 minutes.
On 20m I logged 37 QSOs, 1 of which S2S DX USA, 5 other DX USA and 1 DX Canada in 54 minutes.
All in all, 58 QSOs, 5 S2S and 7 DX with the USA and Canada after about 1h and 50min operation. You can see it on the map:


This was the view to the North from my operating spot: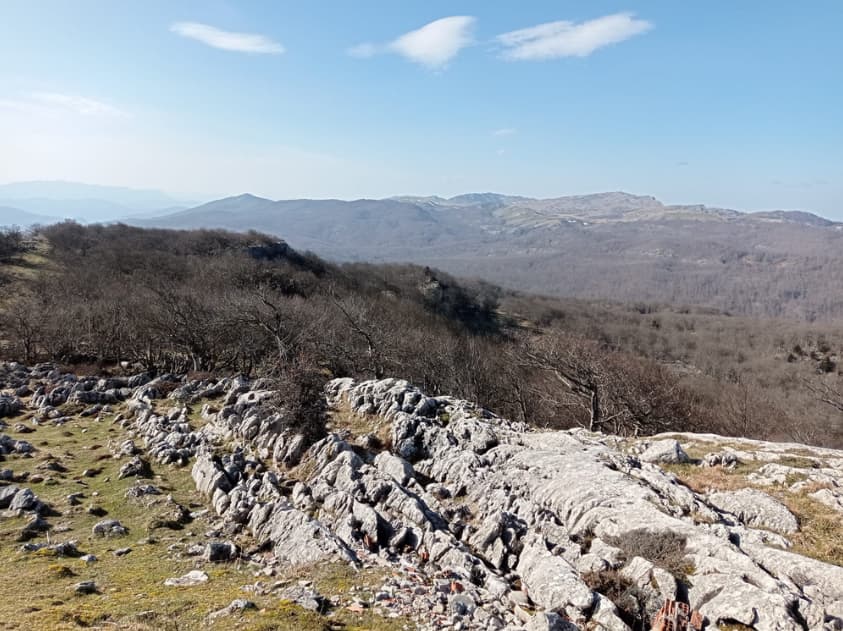 Thanks dear chasers for your calls and QSOs.
I'll be looking forward to copying you all again soon from a SOTA summit.
73,
Guru