Thanks,
Well done again.
Better than the offerings on TV by all my way.
Any reason why no cotton gloves when at the top? Saves putting your hand down the pants. Or up your jumper.
73
Ron
VK3AFW
Hi,
thanks for the nice video, I was freeezing here!!
Just thinking, why don't you add a pair of gloves in your pack? I guess that carrying a KX2 and AX2 you have enough space there?
See you in the next one, take care
73 Ignacio
I forgot that the "seasons" mean nothing in ZL3 - we're into autumn now and I'd forgotten to start packing gloves by default.
The "forecast" was a lovely 11-22 degree day with some cloud in the morning so I didn't think much of it!

Okay Chris,
I was just joking, huge temperature variations happen frequently here, when you feel at home it's gonna be a fantastic day, and once in the summit you find yourself in the middle of a cloud at high speed winds, gosh!
Anyway, since some time I always carry a first layer silk gloves in my backpack just in case…
73
No I totally got that was a joke mate, no worries at all!

Sounds like a good plan to me!
Thank you - another great video. That bit of NZ looks a lot like the North Pennines in England - if anything it might be slightly drier and it looked equally warm… Paul
Another great video Chris!
Must have been miserable though to not do 20m. That made me miserable too, though expectations had been lowered by mentioning "storm" in the spot. Great to see you made it out of the shack again for another adventure. Hoping for many more.
73, Gerard
I was waiting for VK2IO to come up but he managed to hide, Gerard…
Very deep thoughts in this one, especially the cow.
73 Andrew VK1DA/VK2UH
Great video, I watched it last night. I might have missed it, but do you keep the battery in the radio while running? If so, aren't you concerned with that mass bouncing around inside the radio?
I take my radios on runs and bike rides, but I get worried about the internal battery inside the KX2 becoming a battering ram, so I've started to shy away from taking it on runs (I'm not a particularly smooth runner on the trail or pavement). 2m FM is pretty active around here and as fruitful as HF for SOTA, so I rely on that as my trail running rig.
(another) Chris
Thank you mate! Apologies!
There was about 5 minutes of video on the end of the activation where I was swearing my heart out trying to disassemble and put away the station with numb hands and a very sour attitude…
It was not the best of times.

If you're not asking cattle the big questions, what is the point?
I couldn't agree more!

Who could argue against a nice grass chewing CowSO

Thanks for sharing
Thank you for watching!
That's a really good question - I had similar concerns as I do have it internally.
It hasn't caused any problems at all that I can see though - and its probably run at "least" 500km thus far excluding all the hiking miles at a guess? I considered a tiny bit of foam in there to sure up the little bit of extra space in the compartment at one stage though…
Thanks another Chris!

I suspect you are researching existential issues from the viewpoints of other species. Possibly for a Far Side series. Or at least a rant on Twitter. Keep it up. We are all watching, fascinated (or horrified).

We've all had those sort of activations. But a good activation on a good day makes it all worth while. My mistake was not having a crack at 40m. The AX1 is a 20m antenna though isn't it?
You probably would have got him, Gerard. I find the 40 mtr path holds up until almost 23Z, then nosedives. Well, not really - I can hear the big boys over there all day long - just takes more grunt.
Great video dear Chris… amazing landscape with a real weather. It is always a pleasure to see you on the summit tour. Today I was on a GMA summit (DA(SX-196) and it was snowing… but such wonderfull snow cristalls I never saw before… portable is great! 73 Olaf dl7cx …Happy Easter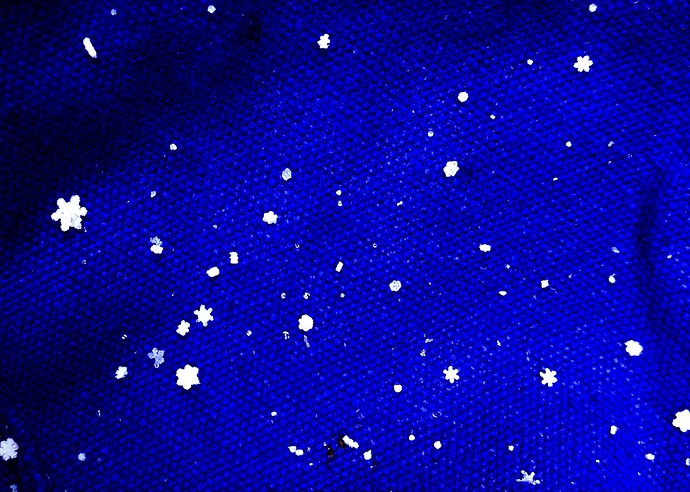 (what trade is you water bottle with filtering unit - interesting)