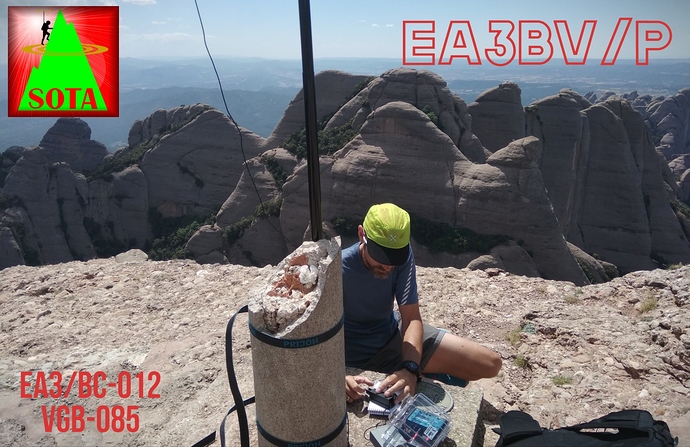 Yesterday I activated Sant Jeroni summit, the top of Montserrat mountains.
I am glad yo make It because I live in the valley of Montserrat (Monistol de Montserrat is above the north face) and I made this summit no less than 30-40 times, may be.
It was activated in 20 and 40m CW Mode and VHF FM.
1h30 and 40 QSO, EA OMs and EU.
Tnx for support todo everybody who calls me.