Great
I'm looking forward to the next sunspots.
If there is ever a kit, I would like to have one
73 Armin
Current figures are rather high. I think I'd rather spend a little more time on the build and use a W8DIZ One Watter. The 1W has a high parts count but you end up with a sensitive superhet RX.
I'm building a 1W30 at the moment, I powered it up for the first time this morning, there was no smoke but I did find that the first mixer was faulty. A replacement chip made the receiver spring to life.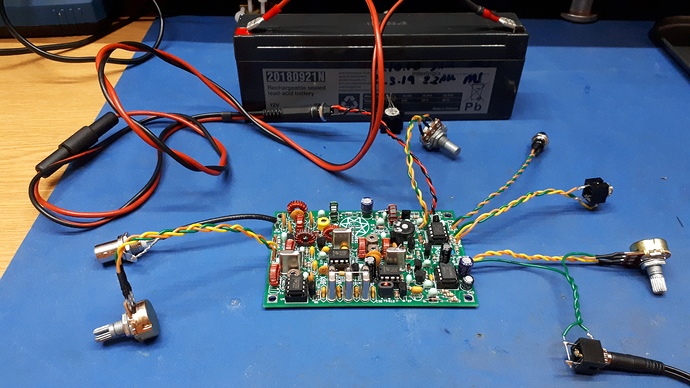 My intention at this stage is to box the rig up for SOTA.
73, Colin