Hi, I'm planning to activate OE/TI-690 Gschwandtkopf tomorrow around midday and will be looking especially for some 6 or 10m contacts for the SOTA Challenge.
Unfortunately two CMEs are heading towards the earth at the moment, so conditions may not be great - but as many say, you never know if you don't try, so I'll be trying on this (new since October) Austrian summit running just 5w SSB and a dipole under my Aussie callsign - OE/VK2JI/P.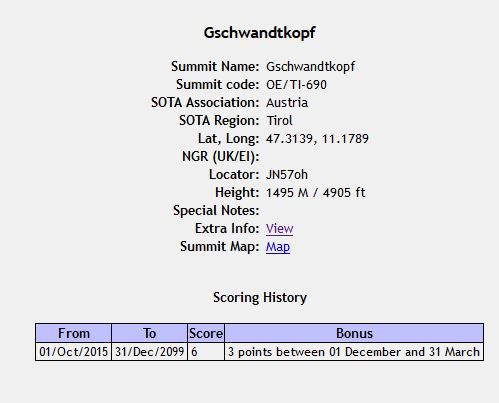 Here's hoping I can get a couple of contacts …
73 Ed.
Expected frequencies 50.140 on 6 metres and 28.360 on 10m - please monitor if possible in case I am unable to self-spot, thanks.