On May 8, 2023, I finally activated W7Y/TT-054, Housetop Mountain. Technically, it's not a winter ascent with bonus points. But it was a winter ascent with skiing from top to bottom.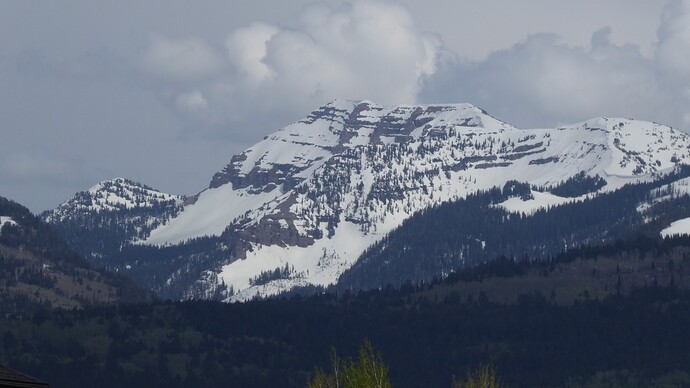 W7Y/TT-054, Housetop Mountain
I can see Housetop Mountain out my front door and have wanted to climb it since 2008 when I moved here. The summer route is long; 14 miles round trip and two thirds of it up a jeep road. If I only had a jeep or motorcycle, it would be a nice 2 mile ridge hike. But I don't have either, so I did the winter route: 11 miles round trip and 4200' of climbing, with lots of false summits along the ridge.
It didn't freeze hard the night before, so the snow was a bit soft and sticky. And I didn't start until 8 in the morning (should have started about 04:30 but couldn't get out of bed). By the time I reached the summit at noon, the snow was almost slushy, but not quite.
I was exhausted when I reached the summit at noon. Some days you eat the bear and some days the bear eats you.
Either the bands were bad or by noon the chasers had gone to lunch. I only got 18 QSOs. Pretty small considering it was a SOTA/POTA combination. That was fine with me since a big storm was coming in, and the forecast had predicted lightening around 16:00.
The ski down was easier and faster than skiing up, but when I started skiing down I was already worn out. But I took my time and didn't have any problems other than exhaustion

Here is a video I made of the trip.