I have been activating summits for the past 10 yeas on and off but had not got round to sign up for SOTA so I decided to register and get the YEASU ft 818 and headed for a small local summit GI/MM-017 to stretch the legs with my wife and 4 week old son
A short drive to the Cairn wood carpark and loaded the portable antenna kit, 818 and a cool bag with drinks and snacks into the bottom of the pram and and headed up the track through the woods to the summit.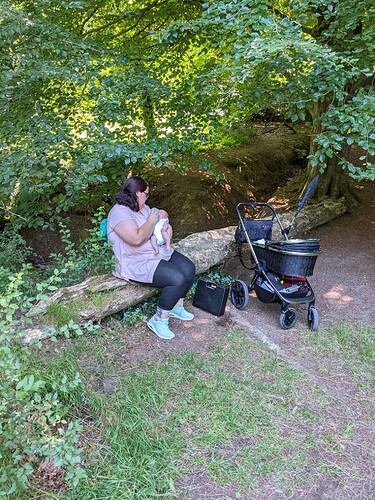 After a quick break halfway up to refuel the baby we made it to the summit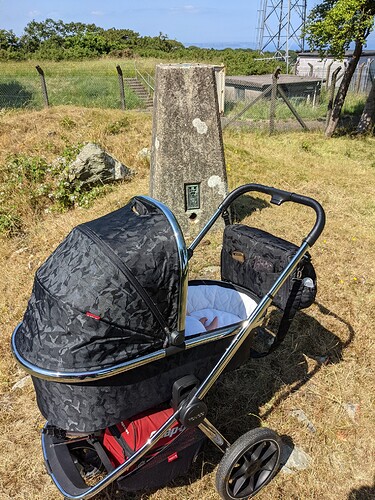 As the summit was baking under the sun on what turned out to be the hottest day ever recorded in Northern Ireland we found some shade to the east of the summit and I got the station set up, I use a Moonraker SPX 100 multi band vertical mounted on a cheap telescopic camera tripod with a counterpoise wire, hooked up the 818 and set the antenna up on 20m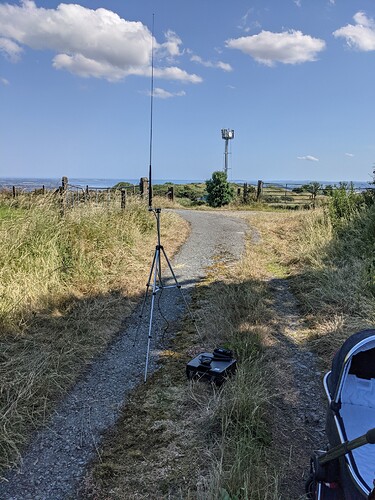 A quick tune round the band showed up a huge signal on 14.225 and a couple of calls later Oh0sca/8 was in the logbook a 59 report sent and a 55 received using 2.5 watts put a smile on my face.
I posted a spot on SOTA watch after finding a clear frequency on 14.230 and started calling with no success, after about 5 minutes another station started operating just a few kcs above me so I headed a bit further up the band to 14.260 and spotted myself, after a lot of cq calls I gave up and had a look on SOTA watch and tried chasing a few spots on 20m and 40m ssb with no success. By this time baby was getting restless so I packed the gear away and headed for home, legs well stretched and one contact brushed the cobwebs of so I'll have to try again soon!