09/05/22. My fourth summit during my vacation was EA8/LA-001, Peñas del Chase. The access: very easy, just look for the military installation on the hill top, coming from Teguice while driving on the LZ10 in the direction of Haria. There is a route on the left side, near the Mirador Los Valles, Lugar Deseminado Haria. Then you have to look for a nice spot, nearby the military installation. Keep it in mind that " someone " is looking over your shoulder, to see if you don't do anything illegal… ( thanks for the info, @M0JCQ / @ON7DQ ).
My equipment: this time, why not a photo?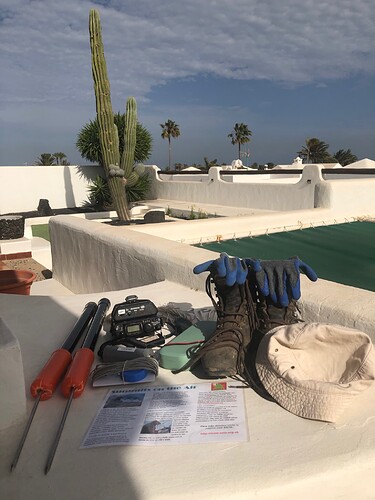 To avoid any trouble, I've deleted the photo's of the military installation.