Congratulation on your MG Summit Paula! I'm glad I could participate in it!
73,
Gary K3TCU
A true athlete in this Biathlon for Geeks.
Thanks for getting your Goat in Wisconsin and putting this state on the map for more than just being the home of the champion Green Bay Packers!
Scott
Congrats Paula, and thank you for all of your activations!
73,
Steve WD4CFN
Congratulations Paula!
Tnx for the transatlantic s2s qso of the last year!
73
congrat amazing
Richard
wa6kyr
Well Done Paula! Keep climbin those hills!
Scott kw4jm
Congrats PAULA!!! …Hooves Up!!
All the best from us Goats, Steve wGOAT/Peanut & Boo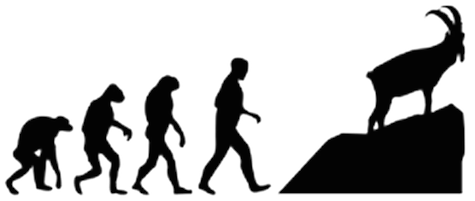 Congratulations on MG Paula. Thanks for all the QSO's along the way.
73 N4EX
Congratulations Paula - - - Rick, N6PKT
Hi Paula, Congratulations on your MG! I was glad to work you on WI-013, de N4LAG, MGx0.5.
Congratulations, Paula! Peter KD0YOB
Congrats on MG status Paula. Always a pleasure to work you and activate with you when you're in the Branson area.
Gary A.
Congrats Paula,
It has and still is a pleasure chasing you. I wish I could have been able to congratulate you in person at this year's Dayton hamfest. Maybe next year when you're a double GOAT. Ba!
Dennis - WA2USA
Congratulations Paula!
73, Mike - ke5akl
Congrats Paula, thanks for all the activations and chases you have provided on your way to MG. Looking forward to many more.
73 Gary
Welcome to the herd! So, happy you were able to make Mountain Goat!
Jill // N3ICE
Many congrats Paula!!
73,
Joe
Hey, hey Paula as the song goes,
Well in spite of biting insects, snow closed roads, bush wacking and a few navigation problems (I call them errors on my part, but I am sure it was a failure of the GPS system for you!). Congratulations on a well deserved Mountain Goat achievement! Along the way you were nice enough to give me a couple of S2S! Thanks again.
Sorry the OzarkCon event cancellation nixed the annual reunion at Branson. It would have been fun to toast and roast you at the local restaurant!
All the best, John N0EVH
Congratulations Paula! Thank you for all those contacts - I look forward to many more as you pursue Double Goat.
Derek WF4I
CONGRATULATIONS! Paula. You have many fans here in the southeast.
Stay safe during these trying times and hope to work you on many more summits.
Ariel NY4G