It was a bit misty. No it was silly misty. I managed to climb the wrong lump by blindly following the path. I looked at the cairn and thought "nah… not walked enough yet". For the 1st time in years and years I wasn't sure where I was and had to use and rely on the GPS to find where I was and how to get to where I wanted to be. Finally, after much bog hopping and squelching I got to the real top: Beinn an t-Sidhean GM/SS-127 which is Anglicised to Ben Sheann.
Occasionally the mist cleared and there were some hills to look at, here is Ben Ledi GM/SS-023.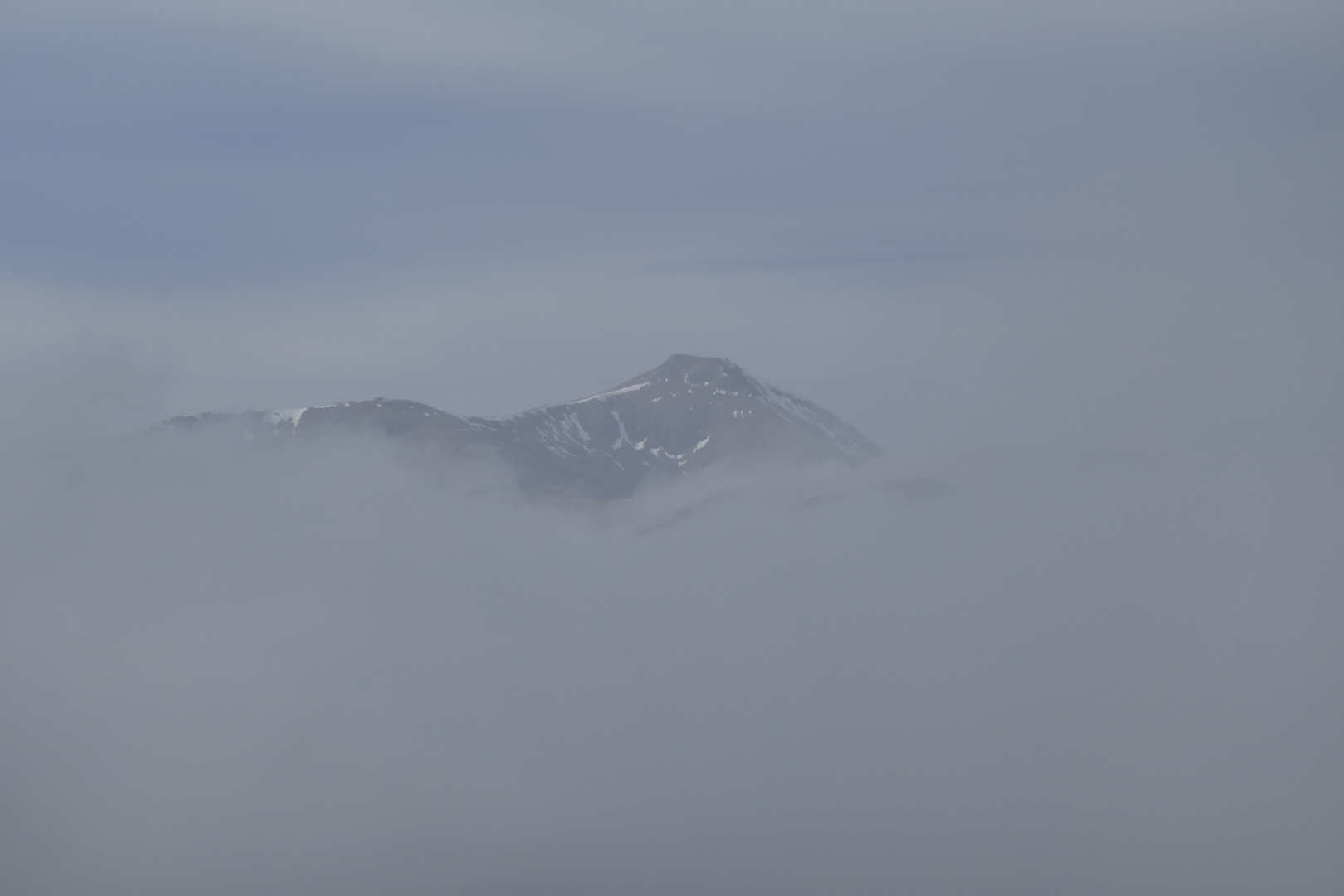 The bands seemed lively, occasional short skip on 40m, 20m full of SSB signals and I even managed 1 QSO on 17m.
60m SSB: 17 QSOs (2x S2S)
40m SSB: 8 QSOs
40m CW: 4 QSOs
30m CW: 9 QSOs (1x S2S)
20m CW: 10 QSOs (1x S2S) (2x North America)
17m SSB: 1 QSO (1xS2S)
Silliest QSO was on 17m where I worked Paul GM4MD/p on SS-129 by groundwave. I'd heard a PY2 working G stations when tuning so thought it worth a spot and call. Certainly was. I'm not sure who was more pleased or surprised, me or Paul

Station setup for 20m (30/20/17m dipole)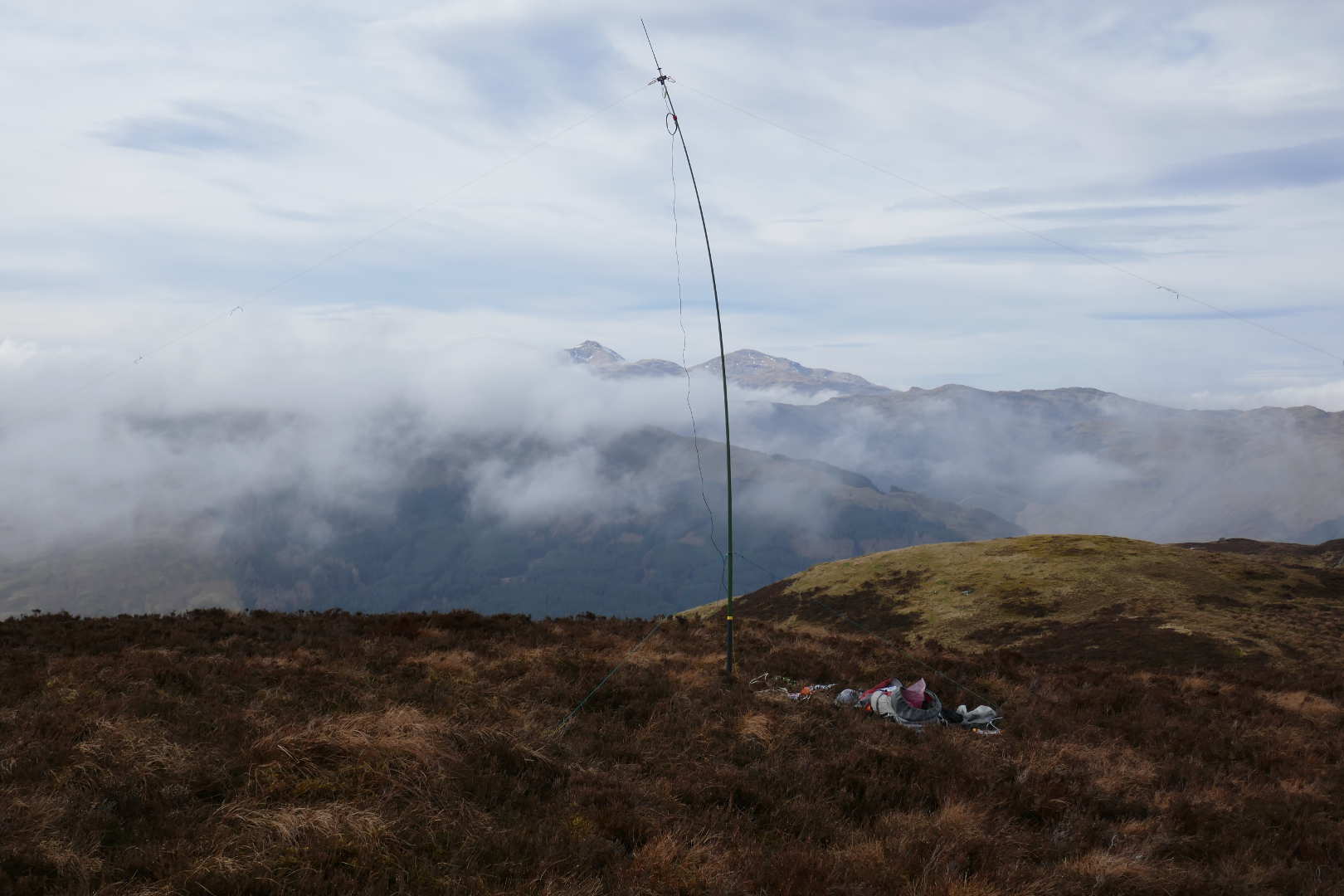 By the time to leave most of the mist had cleared leaving a view of Loch Lubnaig to the South. (Still hazy though). The lump in the middle distance is the wrong hill I went up first. D'Oh!