Time to book your flight ´s Anthony - Cape Breton Island is actually it's own SOTA REGION! with 18 summits!!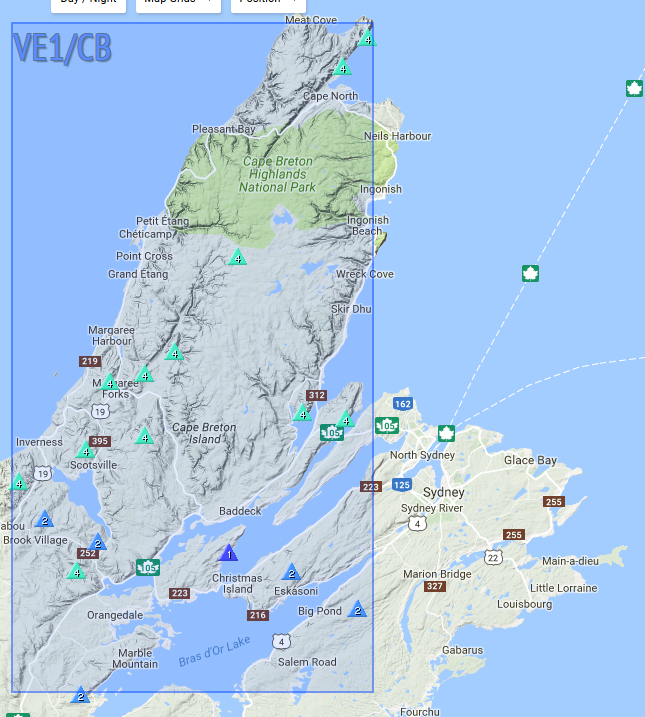 Getting permission to live there only needs a letter from a local employer saying you have a job there plus a work permit which you can get after a short visa term.
If not going there to live - some of our North American friends might like to make a nice SOTA-Holiday there (in Summer), to activate some of those 18 summits
Ed.
I'm always suspicious of things that sound too good to be true…

not beeing pessimist but i hope it's not for a job at W… mart ? but again they would never give away a piece of land !

Nervertheless it is a beautiful region indeed !

73
Eric
VA2MO.
Not sure my family would be too keen on moving there. It says they'll give you 2 acres but nothing about if that has a house already on it or not? Is the land useful land? Can it be built on or it it 2 acres of national park you can't do anything with? Think I'll stick to NE England for now
Did you ever hear the story of the ALPINE Bin men… Al Rouse and Friends, in Chamonix… This could make for a great story… RJ
Also, begs the question… in a list… which associations/regions have the least number of activation's and the most unactivated summits?
Trivial question, Alaska.
Since you seem bored

make the rest of the list…
He only lists after too much malt whisky!
Didn't see the list bit…
Alaska is 7 activations out of 18500+ summits.
But the most unactivated associations are Singapore with 0 activations out of 1 summit and Reunion with 0 activations out of 19 summits.
If my reciprocal license comes through before March, this may change, but it'll be a VHF/UHF only activation.