Ice needles on Mount Saldys!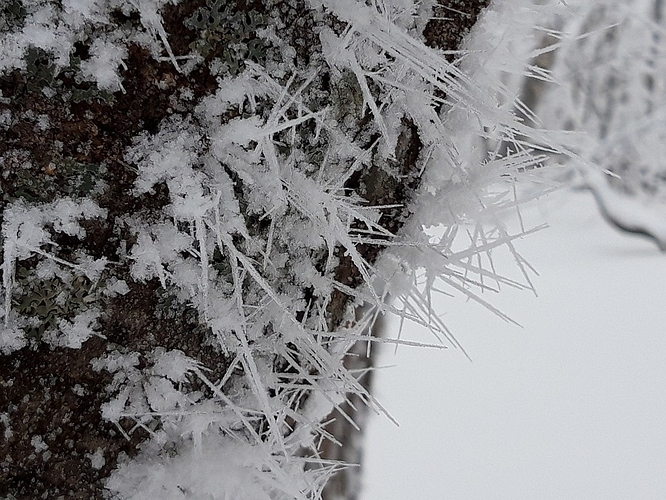 Of course, this is not about the elements of the mountainous terrain, but only about the phenomenon of winter weather. But with such an amazing hoarfrost I have not yet met. Some crystals exceeded 2 inches in length. One can imagine how all this could sparkle in bright sunlight!
New Year's holidays provided us with Marat (RA9WJV) the opportunity to get out into the mountains. Despite the mass of possible problems and obstacles, we were able to do this in the last two days of vacation. Mount Saldys (R9U / SO-150) - uncomplicated for winter climbing became our goal. In January, daylight hours in our latitudes are short, so we planned to spend the night on top, in a tent.
Climbing to the top took us more than 5 hours. To our surprise, at the summit we discovered the ruins of a wooden house. Old, rusty iron wires and isolates on a rotten wooden pole indicate that this is the point of an old telegraph line running along the ridge many, many decades ago …
Our radio shack is comfortably located in the tent. In down jackets it was not at all cold, the outside temperature was about minus 10C. The antenna is a long wire, it was simply thrown on a high birch. We used 14, 10 and 7 MHz.
It was very nice to meet on the air old friends - SOTA enthusiasts, and ordinary hams, wondering why we climbed into the mountains in winter with heavy backpacks.
What can I say? The crystal clear air of the mountains struck my heart with icy arrows.
Forever and forever…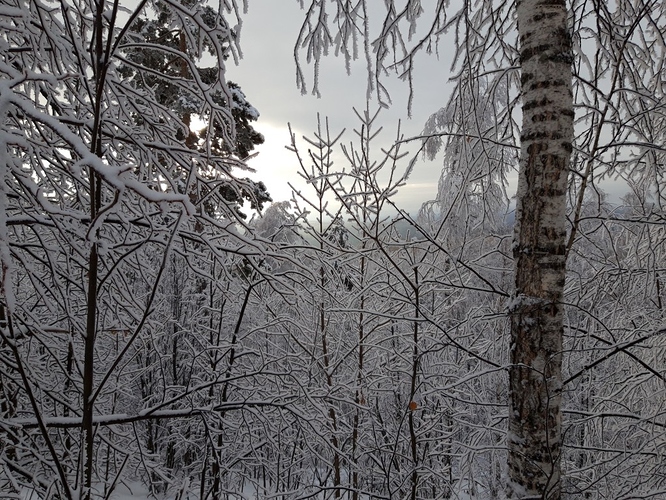 Thanks to Marat for his movie:
73!
Vlad
RX9WT