Lombardia returned in yellow zone after some weeks in red and orange, now we can move freely in our region.
this morning I reached the top of mt Scioscia, but something has gone wrong. while fixing my experimental antenna on the pole I realized that i didn't put the wire radials in the backpack.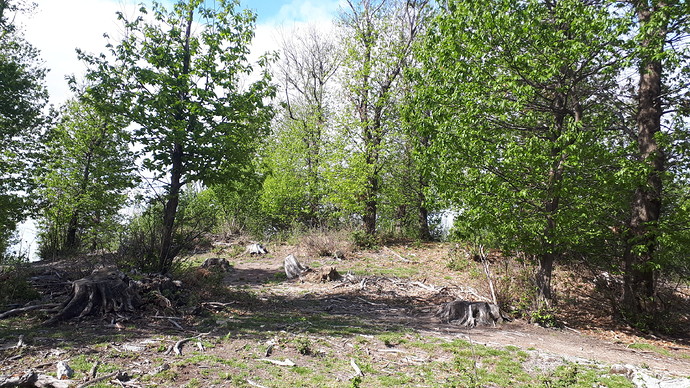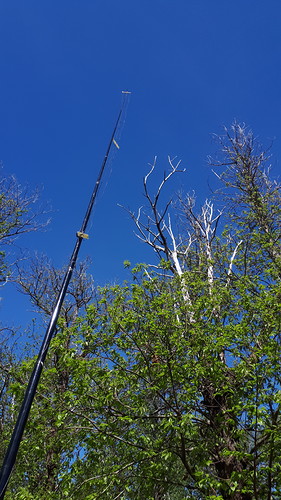 I'm a little bit rusty to make a rucksack…
I tryed to tune the vertical without radials, but internal atu of kx3 didn't work fine.
I could have to cut some meter of radiant wire, but I opted a less destructive solution, the only conductive wires available were microphone cable and keyer cable.
I connect the jack of microphone in the GND bnc plug 4mm.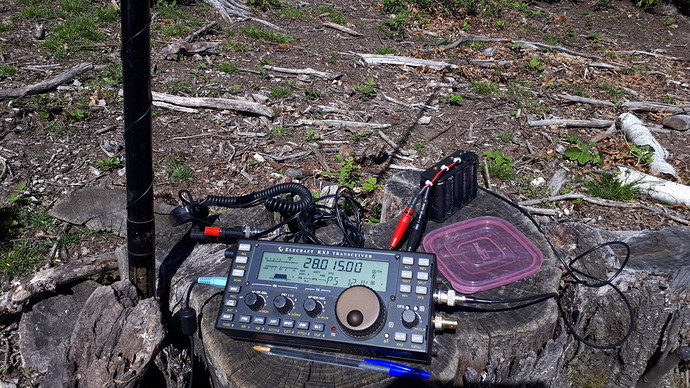 with this makeshift radial sistem I was able to work some stations in 20 cw and also 3 stations in 10mt of which 2 s2s, the some reference ea2/nv-091: first qso in 20mt with ea2bd/p and after some minute ea2lu/p in 10mt.
the other stations logged in ten meters are my friend that live at about 20km from summit and a station from the southest italian island, Pantelleria.
I passed in qrt because my dog was bored to stay sit.
Thanks at All for fun!
at the next time, hoping in some extra radials!!
73 de iw2obx