How do you prepare for an activation? How do you plan for it?
As an old man (in the truest sense of the word), I am a friend of paper. I couldn't read a novel on an Ipad either, it can't replace the book for me.
For me, the preparation is already part of the activation and a great anticipation. I look in the offered maps, which are deposited with the respective SOTA Summits here or at SOTL.AS, after the access to the respective summit - and I look for:
What is the hiking trail to the top?
Where can I park? (Is parking allowed there?).
How do I get there? Are the roads open or closed to the public? …or snow-free in winter?
Do I have a plan B for access?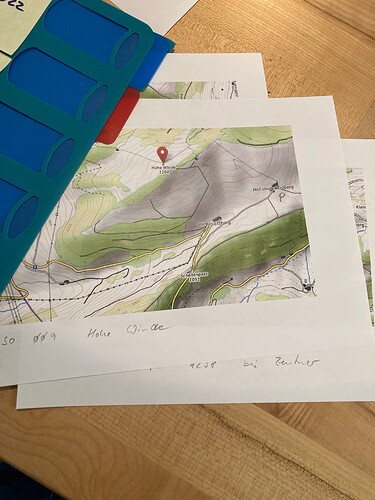 I put this info on paper and print it out … And take it with me on site. This gives me a good orientation… especially if the navigation system does not know the points to be approached.
During the hike itself, I can also not always rely on a network access and thus determine my position in the landscape on the online maps. For more obscure tours I use the app Maps 3D on the Iphone. Since I can download in advance the corresponding map section and can use it together with GPS - offline!
With this preparation I can spend enjoyable evenings… and make plans for individual days or vacation periods.
My next plans are:
To activate the summits around Baden-Baden on June 4, I've never been there! (I hope the weather will be even better as it is announced).
To activate the remaining summits in the canton of Solothurn.
To activate the summits at Lake Constance during my vacation at the time of Ham Radio.
To complete the Summits in Lower Saxony when I am there for a week for my mother's 85th birthday in July…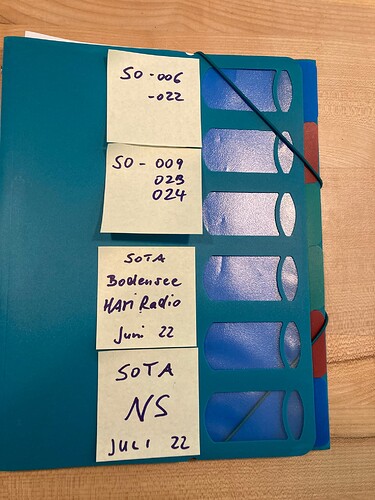 And how do you do that?
73 Armin